Running from June 7-18 the Sydney Film festival has kicked off this week boasting a robust collection of Indigenous cinema.
The films include Warwick Thornton's new project The New Boy.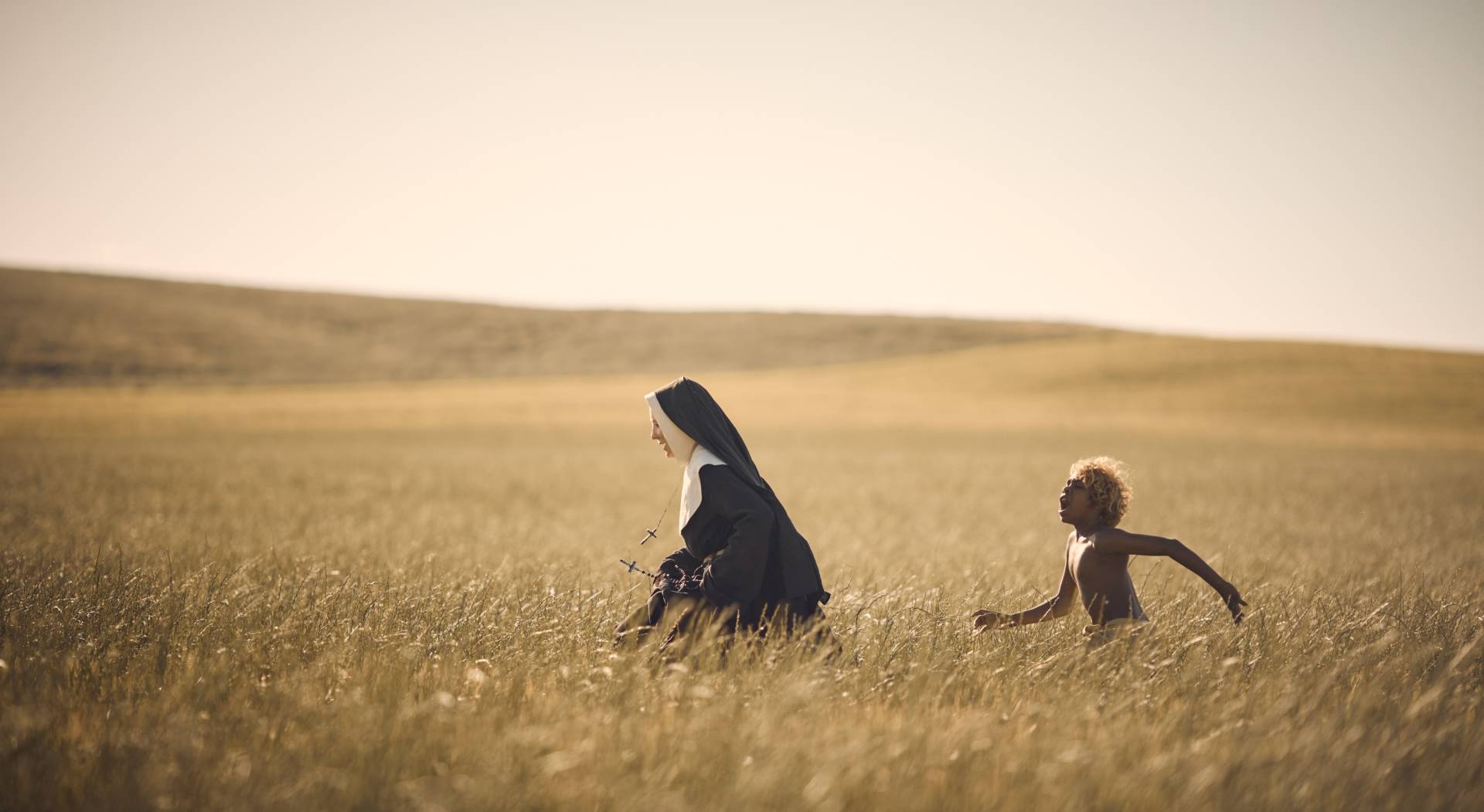 The New Boy Screened During the film festivals opening night. Supplied
The film was previously screened at the prestigious Cannes film festival and stars Oscar winner Cate Blanchett, Deborah Mailman, Wayne Blair and newcomer Aswan Reid.
The New Boy tells a story of spirituality and survival set during the 1940s at a remote monastery and home for orphaned boys.
Matthew Thorne and Derik Lynch's short form documentary Marungka Tjalatjunu (Dipped in Black) will also be making its debut.
Spoken entirely in Yankunytjatjara with English subtitles, Marungka Tjalatjunu follows Yankunytjatjara man Derik Lynch's road trip back to Country for spiritual healing, as memories from his childhood return.
Lynch takes a journey from the pressure of white city life in Adelaide, to head back home to his remote Anangu community Aputula to perform on sacred Inma ground.
Inma is a traditional form of storytelling which blends the visual, verbal, and physical.
It is how Anangu Tjukurpa (stories connected to dreaming, myth, and lore) have been passed down for over 60,000 years.
The film has received international praise, winning the Silver Bear Jury Prize at the Berlinale film festival and the Teddy queer short film prize.
Lynch says the success is still setting in.
"I'm still trying to soak it all in.
It's still unbelievable that we took this film all the way to Berlin and you know the fact that winning two awards it's still unbelievable," he said.
The Yankunytjatara man hopes audiences gain a greater appreciation for Indigenous stories after watching the film.
"We've got so many beautiful stories out there that needs to be told and Marungka Tjalatjunu is one of them.
And for Australian audiences to take away and to educate themselves on how we live our life and how we're still trying to balance the whitefella world in our own backyard," he said.
Another film making it's Australian Debut is the Danish/Canadian/Greenlandic film Twice Colonized.
The film follows renowned Greenlandic Inuit lawyer and activist Aaju Peter and her people's fight for rights against Danish Colonialism.
Seven years in the making, the documentary follows Peter's campaign to give First Nation communities more rights over their lands.
The film's director Danish documentation Lin Alluna, says she hopes Australian audiences can draw parallels and inspiration from Aaju's story.
"I hope people in Australia will relate to this story emotionally, and in a historic way I hope they will see references to their own history.
I think that Aaju is always saying that no matter who you are, where you come from or what you've been through you can make a difference in the world.
And what I think she does very bravely in this film, when she shares her story, she also bares her soul for us to learn from her, she shines this new light on the past to help us take new steps together towards a better future, she said."
The full list of Indigenous films screening at the Sydney Film Festival can be found here:
Listen to the full interview with one of the directors behind Marungka Tjalatjunu Derik Lynch here:
Listen to the full interview with the director of Twice Colonized Lin Alluna here:
Image Supplied