By Nance Haxton
The Cairns Indigenous Art Fair or CIAF is triumphantly celebrating the living and continuing culture of First Nations artists over a ten day festival until November 19.
The internationally renowned festival attracts an audience of more than 50-thousand people from around the world to celebrate Indigenous art and culture.
While Covid delayed the fair's planned opening in August it also has evolved into a theme inspiring one of its major exhibitions.
Torres Strait Island interior designer and artist Francois Lane co-curated the Where's Your Permit exhibition, a collection of paintings, works on paper, textiles and installations offering an insight into the oppressive policies and paternalistic treatment of Queensland First Peoples.
It features the works of artists from areas as remote as Erub in the Torres Strait to Pormpuraaw in the Gulf of Carpentaria.
She says Where's Your Permit evolved into a truth-telling exhibition about how Indigenous people's freedoms have been restricted and controlled through the protectionist era into the present.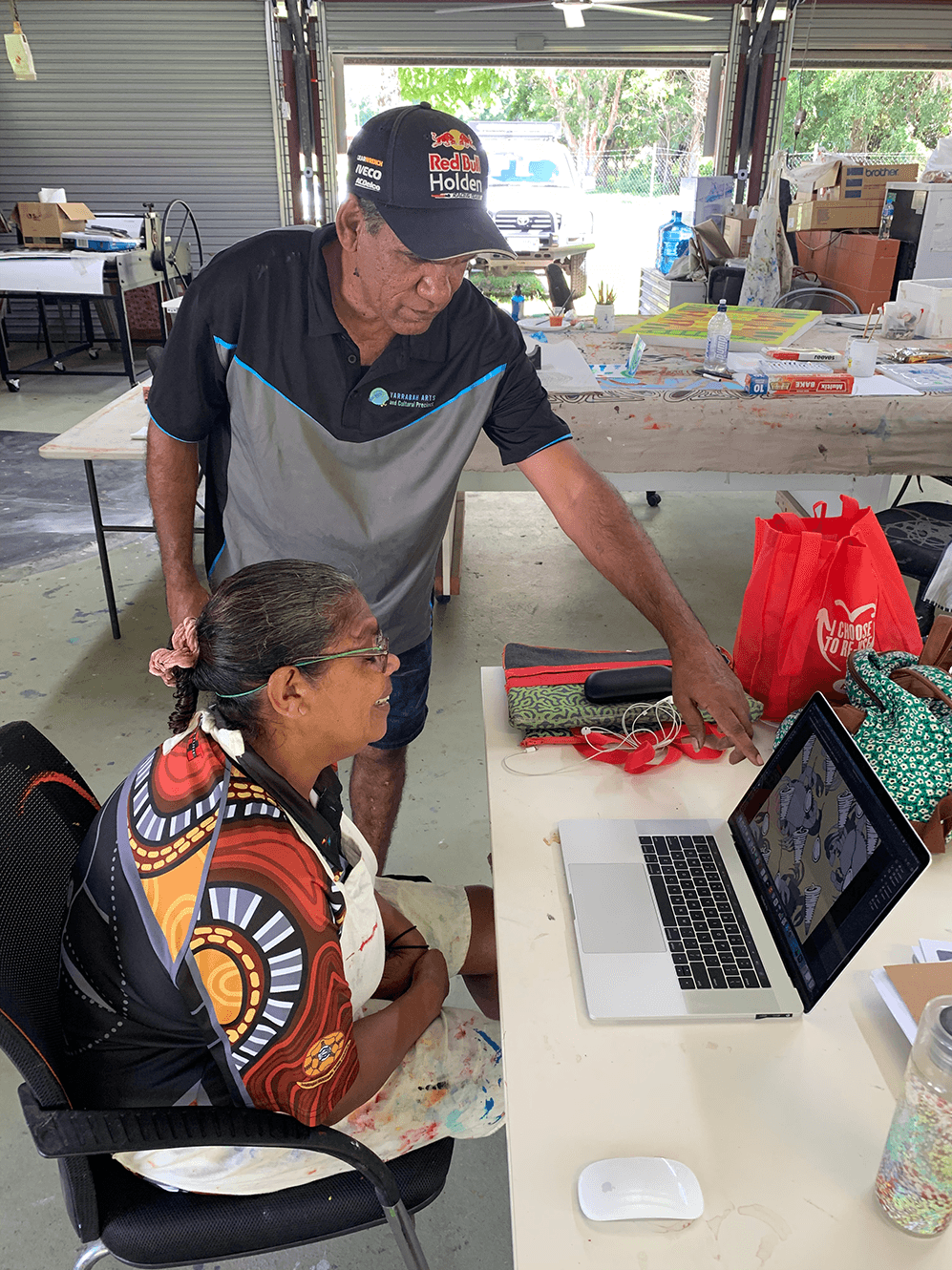 "We used the experience of restrictions on movement that's been forced on Australians in the past two years because of Covid and we ask what happens when restriction of movement is not for the greater good when it's based on paternalistic and really racist separatist values of the government – that was the posing question," Francois says.
"It was pretty provocative but also builds that shared frustration."
Where's Your Permit is just one of a number of online and in person events in the ten day CIAF program which includes visual art, music, dance, threatre, fashion and knowledge sharing.
"It's our premier event here in Queensland – it is the only event that celebrates Queensland artists and elevates the unique aesthetic from artists throughout Queensland from the Torres Strait to Western Queensland and the cape it's quite a diverse spread of artists and art centres represented," Francois says.
"There's a lot of excitement around it. This is just a great celebration of what makes Indigenous cultures unique up here and spread the cultural nuances that come with that as well."
CIAF Artistic director Janina Harding says this show combines online events to enable people overseas and interstate to take part, with in person physical events such as art markets and Music in the Park.
"A lot of people especially artists out there really rely on CIAF just to make their profile stronger and also to give them some economic benefit I guess through the sale of their work," Janina says.
"We go online on Wednesday the 10th of November and you'll see us every day until Friday the 19th of November so ten days of really strong art and culture from Queensland."
People from around the world can take part online in the special exhibitions, art market, symposium, conversations and artist workshops at the Cairns Convention Centre under this year's CIAF theme of Sacred Sites and Places of Significance.
Queensland Theatre will also debut its world premiere production of Othello – presenting the William Shakespeare classic tale of jealousy and betrayal reimagined by Jimi Bani during World War II when more than 800 Torres Strait Islanders signed up to protect the northern tip of Australia.
Artistic director Janina Harding says they are thrilled to be able to bring back some physical events as well as the online platform this year, so as many people as possible can participate.
"We'll have a shop an online shop, an e-commerce shop, that people can purchase artwork on so all our work that's part of the art fair will be online so people anywhere all around the world across Australia and Queensland can have a chance to see that, and purchase if they like or just have a look to see what kind of amazing work comes out of Queensland," Janina says.
"We've got Aaron Fa'Aoso, who's got a production company here based here in Cairns and we sent him up to the Cape, he's been all around the communities around Cape York and he's put together a whole series of interviews from artists and community people."