A Yamatji- Noongar Elder and Stolen Generation's survivor is sharing her cultural knowledge and continuing her healing journey through the release of her new book, Grandfather Emu and How the Kangaroo got her Pouch.
Aunty Rhonda Collard-Spratt teamed up with Brisbane writer and editor Jacki Ferro to tell the story, which encourage young Australians to be kind to their elders and to help others.
The story of Grandfather Emu, or old Weitj, who asks the bush animals for help to reach the creek, features terms from the Noongar language of Western Australia.
Published by Boolarong Press, Grandfather Emu teaches kids about our native animals and honours ancient Aboriginal teachings by presenting new Dreaming's for future generations.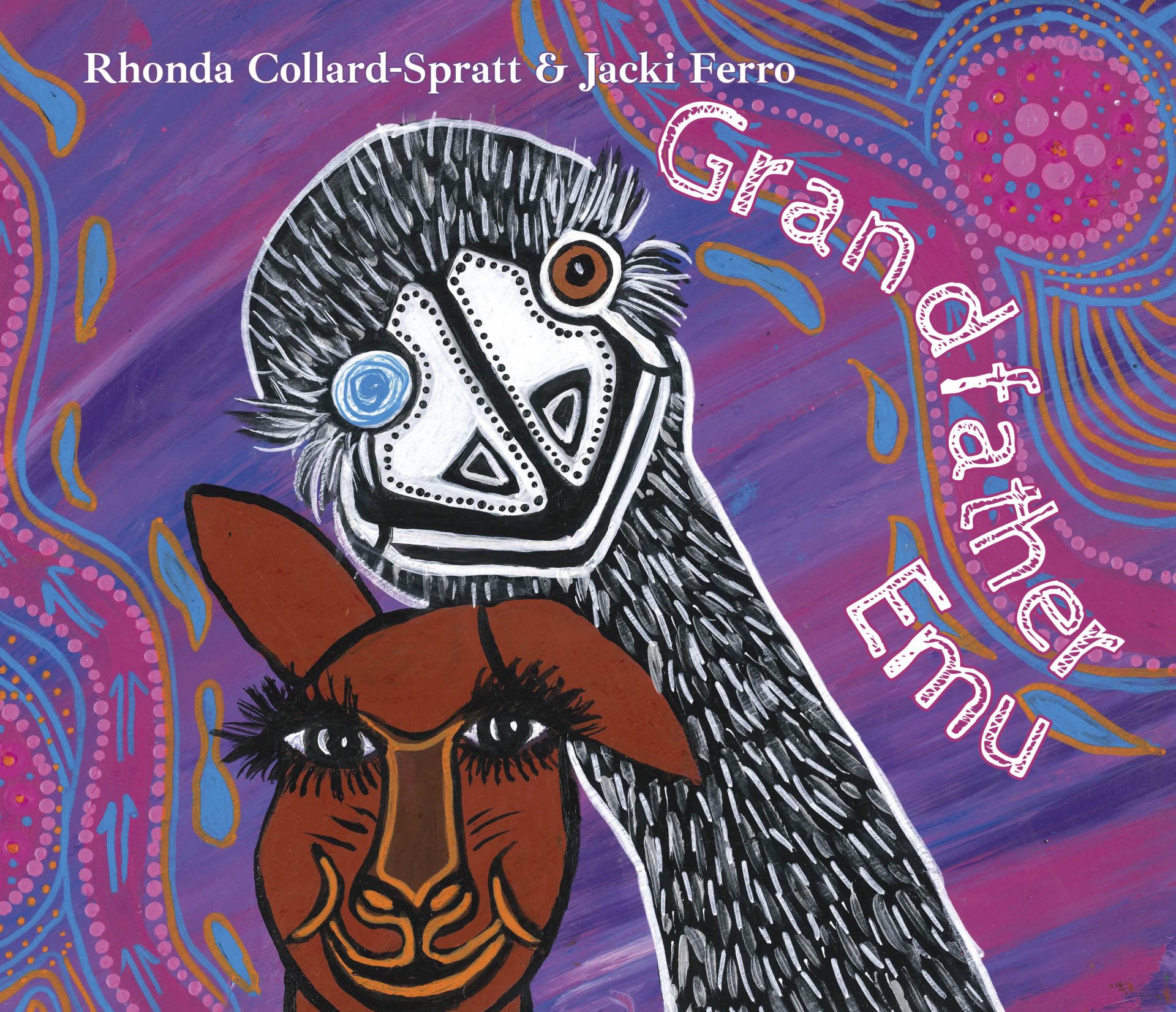 The pair first worked together in telling Aunty Rhonda's story in Alice's Daugher: Lost Mission Child.
Aunty Rhonda says all Aboriginal people have a story to tell.
"We are a living culture, it's our birth right to reflect our life living in this day and age, so I encourage you all to do dances, create new corroborees, new stories, new art….to reflect your story now and to gift that to the next generation."
Much of Aunty Rhonda's inspiration for the imagery in the story comes from memories of childhood. She was just three years old when she was taken away from her family.
"I used to run off into the bush and climb a big gum tree by the creek, and I'd just sit lost in my own world with Mother Earth. I'd listen to the birds, crush the leaves of the gum tree and smell the beautiful oils and I'd watch the creek and see the freshwater turtles, the bullfrog tadpoles and the pretty little blue flowers.
I'd sit up there and that's how I nurtured myself. That's how I healed as a child and now as an adult I heal by sharing stories, language and my artworks."
Boolarong Press is donating some proceeds from the sale of each book to the Indigenous Literacy Foundation, which provides books and teaches reading to people in over 400 remote Indigenous communities.