This week marks the beginning of Confined 12, an annual exhibition of works from Indigenous artists currently in or recently released from prison.
The exhibition is hosted by The Torch and will display 350 pieces of artwork created by 320 Aboriginal and Torres Strait Islander people from correctional facilities across Victoria.
Barkindji man and The Torch CEO Kent Morris said the organisation is delivering solutions, like Confined 12, to address the over incarceration of First Nation people within the criminal justice system.
"The idea for the program was someone going out all year round to every prison facility in Victoria and working with the men and women.
"Support would (then) continue on their journey outside of prison to keep emphasis on how important it is to understand who you are, and provide those cultural resources," Morris said.
All sales from the exhibitions go directly to the artist to aid with their rehabilitation process after incarceration, which Morris says allows program participants a level of independence.
"Coming out of prison as a First Nation's Australian, you have some very difficult changes ahead.
"(Participants) need to be able to have money coming in to make the changes that are often necessary after you are released from prison and coming out with nothing more than when you come in with," Morris said.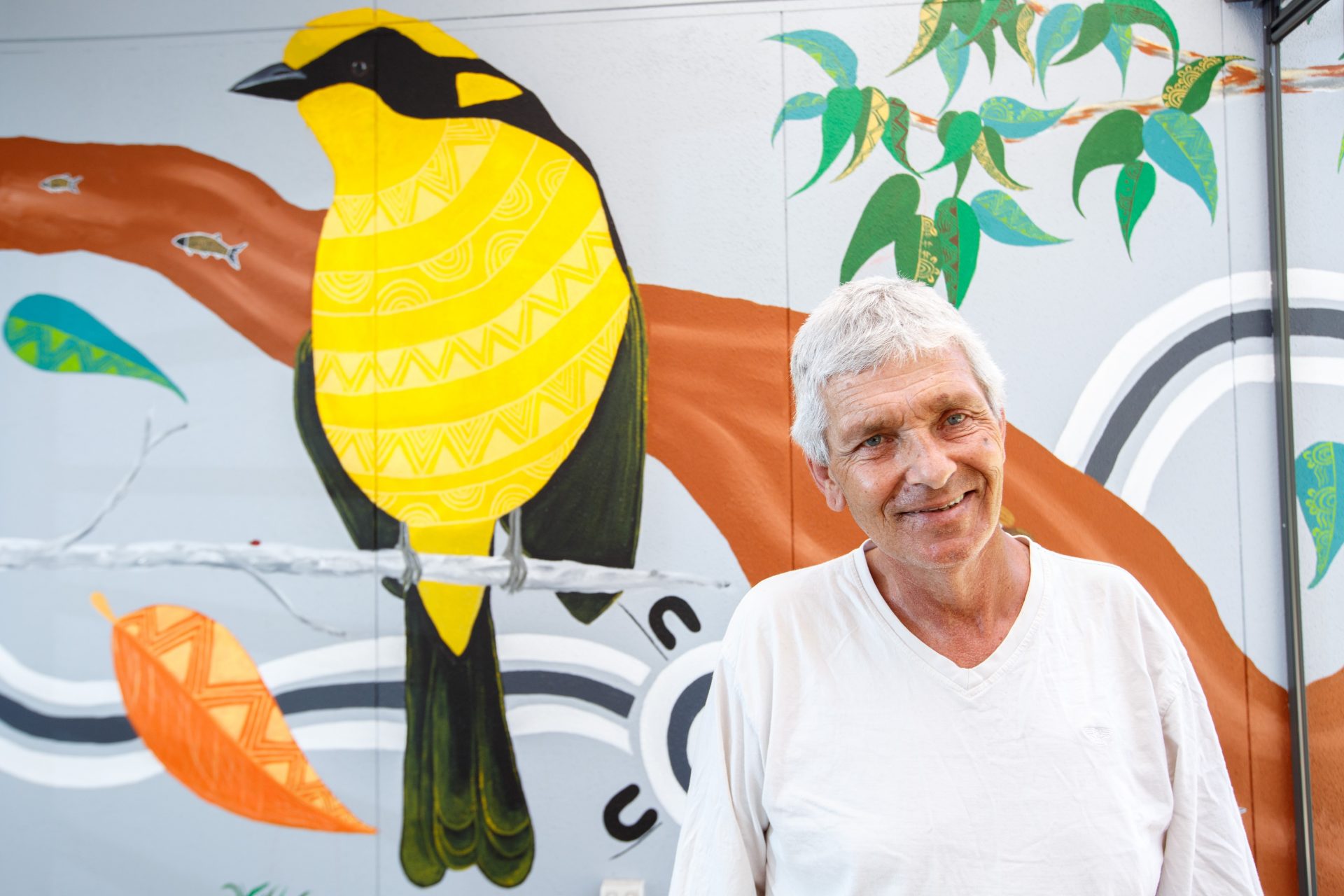 Keerraaywoorrong man and The Torch participant Christopher Austin says these funds have greatly helped with him alleviate some of the financial disadvantage and barriers he faced when leaving the prison system.
"It helps us change our lifestyle.
"You have funds there to go and move away to somewhere else.
"You have your own place, you've got money for clothes, you've got money to buy a car, you've got a chance to start again."
In addition to the economic aid, skills development has also been provided in the form of workshop engagements, mural painting, artwork commissions and casual employment with The Torch.
The organisation now employees 18 permanent staff – 5 of whom have transitioned through the in-prison and in-community programs – and hopes to share their ongoing success and knowledges with other states and territories.
Confined 12 will run until Sunday 6 June and can be viewed at Glen Eira City Council Gallery or online at The Torch website at: thetorch.org.au