Aboriginal and Torres Strait Islander people are advised this story contains the names and images of people who are now deceased. Archie Roach's family has granted permission for the use of his name and images.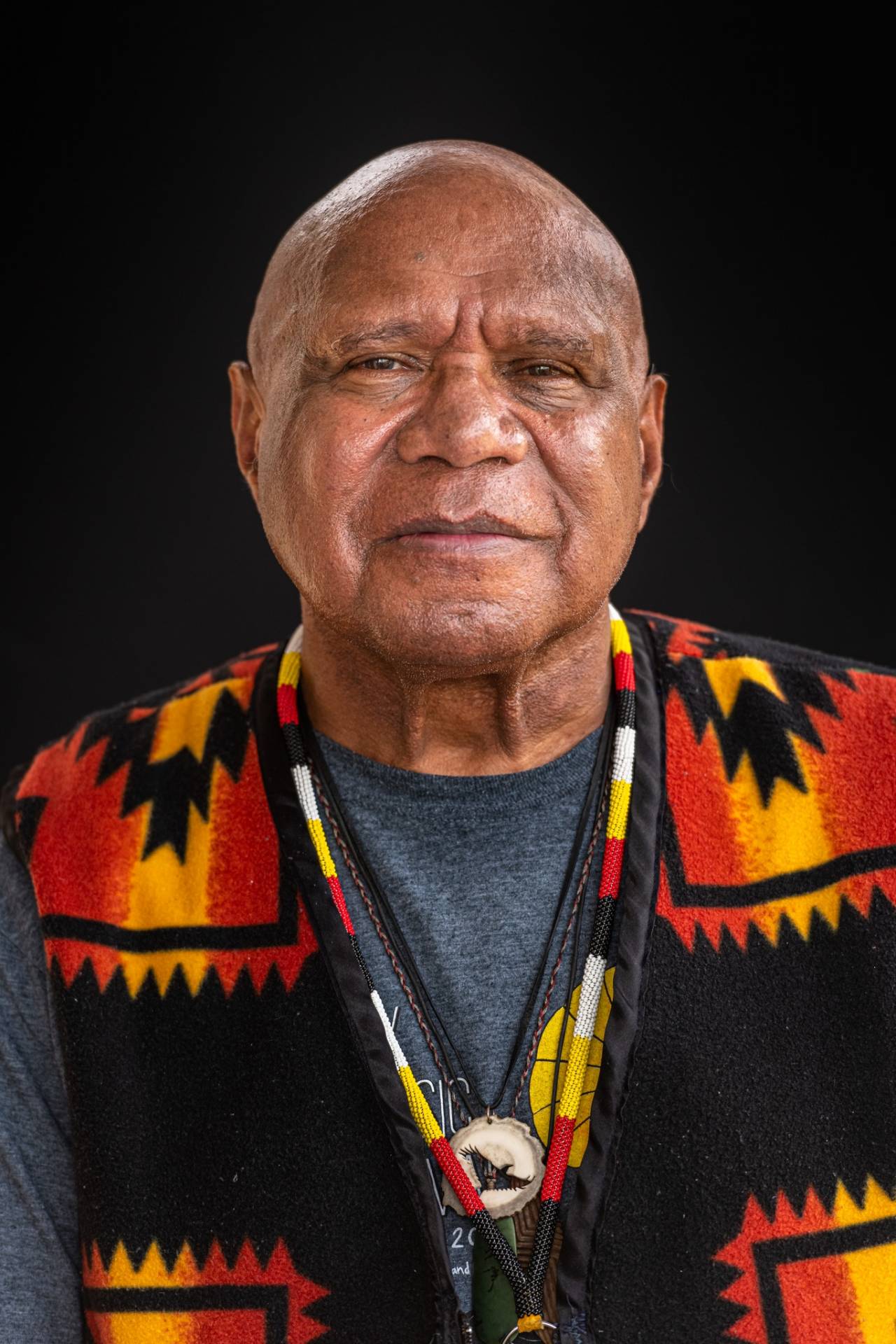 Tributes have flown for legendary musician, activist, and truth-teller Uncle Archie Roach, who passed away at age 66.
The sad news of Gunditjmara (Kirrae Whurrong/Djab Wurrung), Bundjalung senior Elder and songman's death was confirmed by his sons Amos and Eban Roach, in a post on social media on Saturday.
The brother's said their father passed, surrounded by his family, and loved ones, at Warrnambool Base Hospital after a long illness, and asked media to please respect their privacy.
"We are so proud of everything our dad achieved in his remarkable life. He was a healer and unifying force. His music brought people together," they said.
"Archie wanted all of his many fans to know how much he loves you for supporting him along the way."
Uncle Archie rose to prominence with the release of his debut single Took the Children Away in 1990 and was inducted into the ARIA Hall of Fame in 2020.
The song reflected his experience as a member of the Stolen Generation and earned him ARIA nominations for breakthrough artist and an award for best new talent at the 1991 awards.
It was added to the National Film and Sound Archive in 2013.
In 1989, The ARIA-Award-winning singer opened for Paul Kelly's band the Messengers at the Melbourne Concert Hall.
Singer-songwriter and friend Paul Kelly said in the Guardian, Archie did a 20-minute set, playing just two long songs, the second of which was Took the Children Away.
"I was watching from the side – I had goosebumps and the hairs went up on the back of my neck as he sang it, to dead silence from the audience. He finished the song and there was still dead silence," Kelly said."
"Archie thought he'd bombed, that everybody hated it, so he just turned and started to walk off stage."
"As he was he was walking off, the applause started to build and build. The audience had been so stunned that it had taken them a while to respond."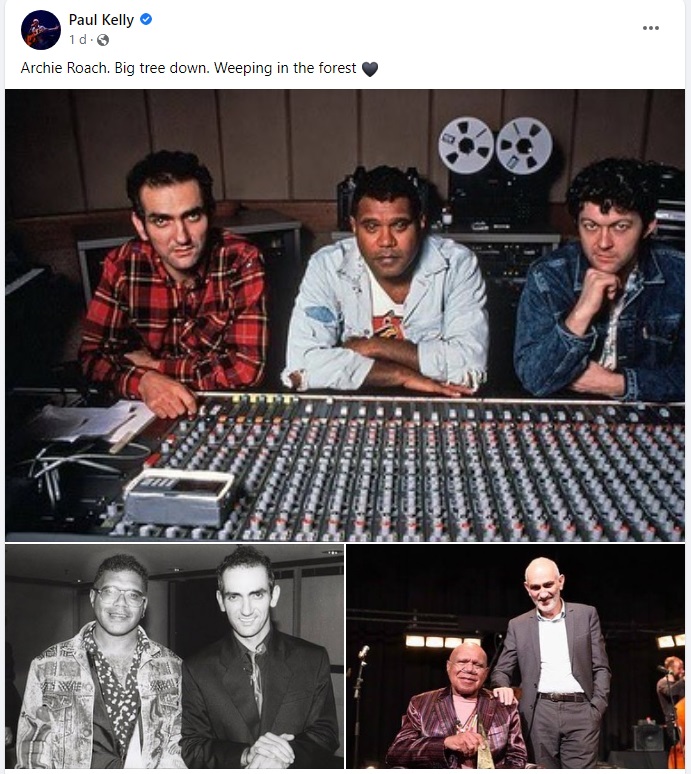 Long-time friend, celebrated actor and activist, Uncle Jack Charles also paid tribute to his mate via social media, praising staunch and gentle approach and prolific songwriting in his last months.
"His impact upon the music industry travelled in leaps and bounds hitting the sweet honey spot into the minds of aspiring young and older musicians across the country," Uncle jack said.
"An evergreen presence in our youth detention centres sharing a culture lost and found. I'm in a state of misery at this time. But like Archie I'm compelled to continue my journey until it's time to dismount and take my leave as he did, with grace , humility, and acceptance."
Archie's sons, Amos and Eban Roach, have given permission for Archie's name, image and music to be used, so that his legacy will continue to inspire.
NIRS acknowledge and pay our deepest respects to family and friends on the passing of Gunditjmara (Kirrae Whurrong/Djab Wurrung), Bundjalung Senior Elder, songman and storyteller Archie Roach.