Just days after being 're-traumatised' by the Stolen Generations Advisory Committee, Indigenous actor and activist Uncle Jack Charles has been honoured at this year's NAIDOC Awards.
Named Male Elder of the Year at a gala event in Naarm (Melbourne), the Boon Wurrung and Dja Dja Wurrung Elder uses his experience as a survivor of the Stolen Generations to advocate for other survivors, he is also a tireless advocate for reducing Indigenous incarceration.
Recently though, Uncle Jack spoke of his shock when asked to prove his Aboriginality in order to receive Stolen Generations reparations from the Victorian government.
He told ABC Radio Melbourne's Drive program a committee staff member told him there were too many people falsely claiming to be Indigenous.
"But the point of fact here is that it's me they're talking to — a well-known, Aboriginal person," he said.
"It strikes me that they can't differentiate between people [who] are taking advantage of the system and the likes of myself."
Uncle Jack is widely acknowledged as the grandfather of Indigenous theatre, co-founding Australia's first Indigenous theatre group, Nindethana, meaning 'place of corroboree', or 'ours', at Melbourne's Pram Factory in 1971.
His plays and performances have won many awards over the years, and have toured across Australia and internationally.
Speaking about his win with Triple A's Let's Talk Program, Uncle Jack said "it was a hoot".
"To be honoured in such a fashion with the National NAIDOC Male Elder of the Year Award, far exceeded anything that I expected," he said.
"Just absolutely amazing that my reach, my longevity in the performing field, and my dreamings in the humanities has been acknowledged with this award."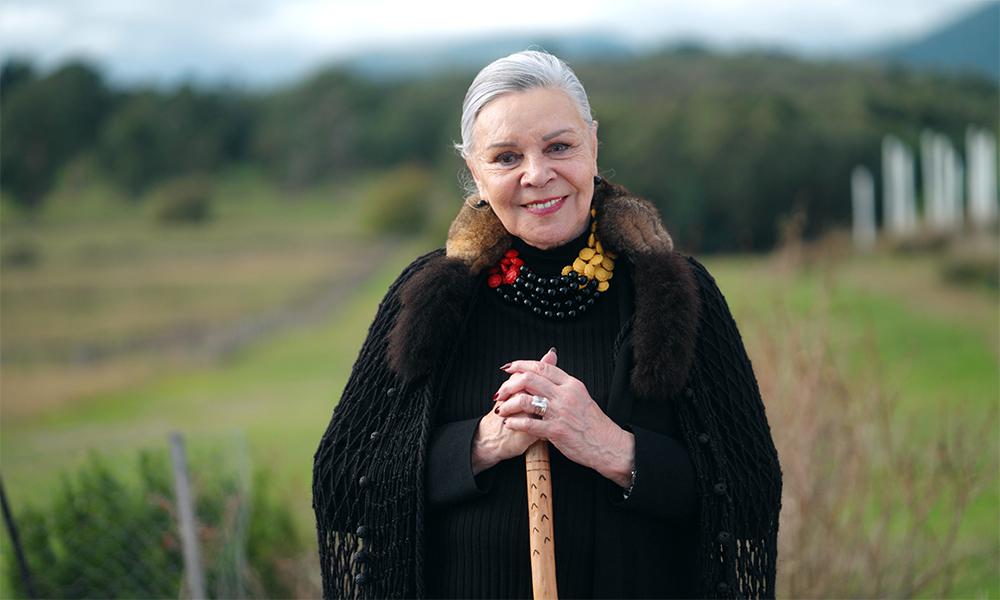 Uncle Jack also said it was a thrill to be recognised alongside Aunty Lois Peeler, who took home Female Elder of the Year Award.
Yorta Yorta and Wurundjeri elder, Dr Lois Peeler was pioneering model and former Sapphires singe. She was honoured for her tireless activism for Indigenous education, the improvement of living conditions in Indigenous communities, and more.
The 2022 National NAIDOC Awards recipients are:
Person of the Year Award – Ash Barty
Lifetime Achievement Award – Dr Stanley Grant Snr
Female Elder Award – Dr Lois Peeler AM
Male Elder Award – Uncle Jack Charles
Sportsperson Award – Buddy Franklin
Youth Award – Elijah Manis
Creative Talent Award – Lowell Hunter
Caring for Country and Culture Award – Walter Jackson
Education Award– Professor Bronwyn Fredericks
Innovation Award – Koori Mail
You can listen to Uncle Jack Charles full interview with Let's Talk host Danny Teece-Johnson here.