Leeanne Enoch, the first Aboriginal woman elected to Queensland parliament is now also the state's first Indigenous Minister for Aboriginal and Torres Strait Islander partnerships.
Taking over from Craig Crawford, who moves to Child Safety, Minister Enoch retains Communities and the Arts, but drops Housing.
The proud Quandamooka woman from north Stradbroke Island (Minjerribah) was sworn in on Thursday following a surprise cabinet reshuffle.
Premier Annastacia Palaszczuk says she's listened to Queenslanders on key issues like health, housing, and justice.
"I am hearing the message loud and clear", the premier told reporters following the swearing in of Ministers.
"That's why I have refreshed the government by refreshing the Cabinet and today marks a new beginning."
Shannon Fentiman will take responsibility for Health and Ambulance Services, swapping with Yvette D'ath who returns to the Attorney-General role she held until 2020.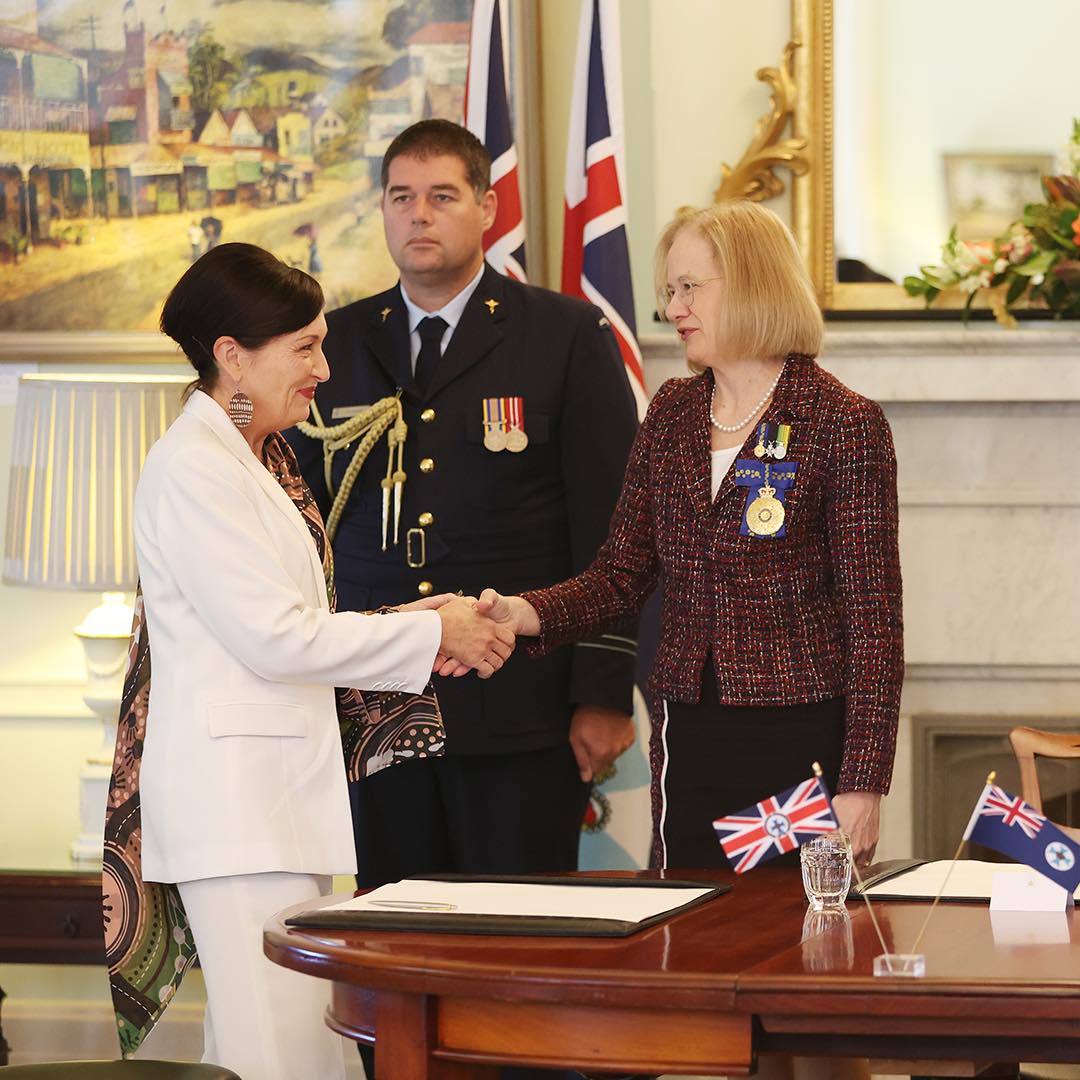 Meaghan Scanlon has been promoted to housing to tackle the state's growing accommodation crisis.
The challenging task of Youth Justice falls to Di Farmer, who will move from employment, training, and skills development.
Minister Enoch was also sworn into a new role as Queensland's Minister for Treaty, established after the state's historic Path to Treaty Bill 2023 was legislated in regional parliament last week.
Enoch says she's getting straight to work and looks forward to steering the state's treaty process.
"It is a profound moment in our history and in our country. The opportunity to be part of a government that is being part of the bigger question of our cultural identity as a state going forward, particularly as we head in the Olympic and Paralympic games when the rest of the world will come and ask us who we are.
"To be part of that is an absolute privilege and honour."
New Portfolio
Minister
Minister for Health and Ambulance Services
Minister for Mental Health Minister for Women
Hon. Shannon Fentiman
Minister for Transport and Main Roads Minister for Digital Services
Hon. Mark Bailey
Attorney General and Minister for Justice Minister for the Prevention of Domestic and Family Violence
Hon. Yvette D'Ath
Minister for Treaty
Minister for Aboriginal and Torres Strait Islander Partnerships
Minister for Communities Minister for the Arts
Hon. Leeanne Enoch
Minister for Housing
Hon. Meaghan Scanlon
Minister for Employment and Small Business
Minister for Training and Skills Development
Minister for Youth Justice
Hon. Di Farmer
Minister for Child Safety Minister for Seniors and Disability Services
Hon. Craig Crawford
Minister for the Environment and the Great Barrier Reef Minister for Science
Minister for Multicultural Affairs
Hon. Leanne Linard