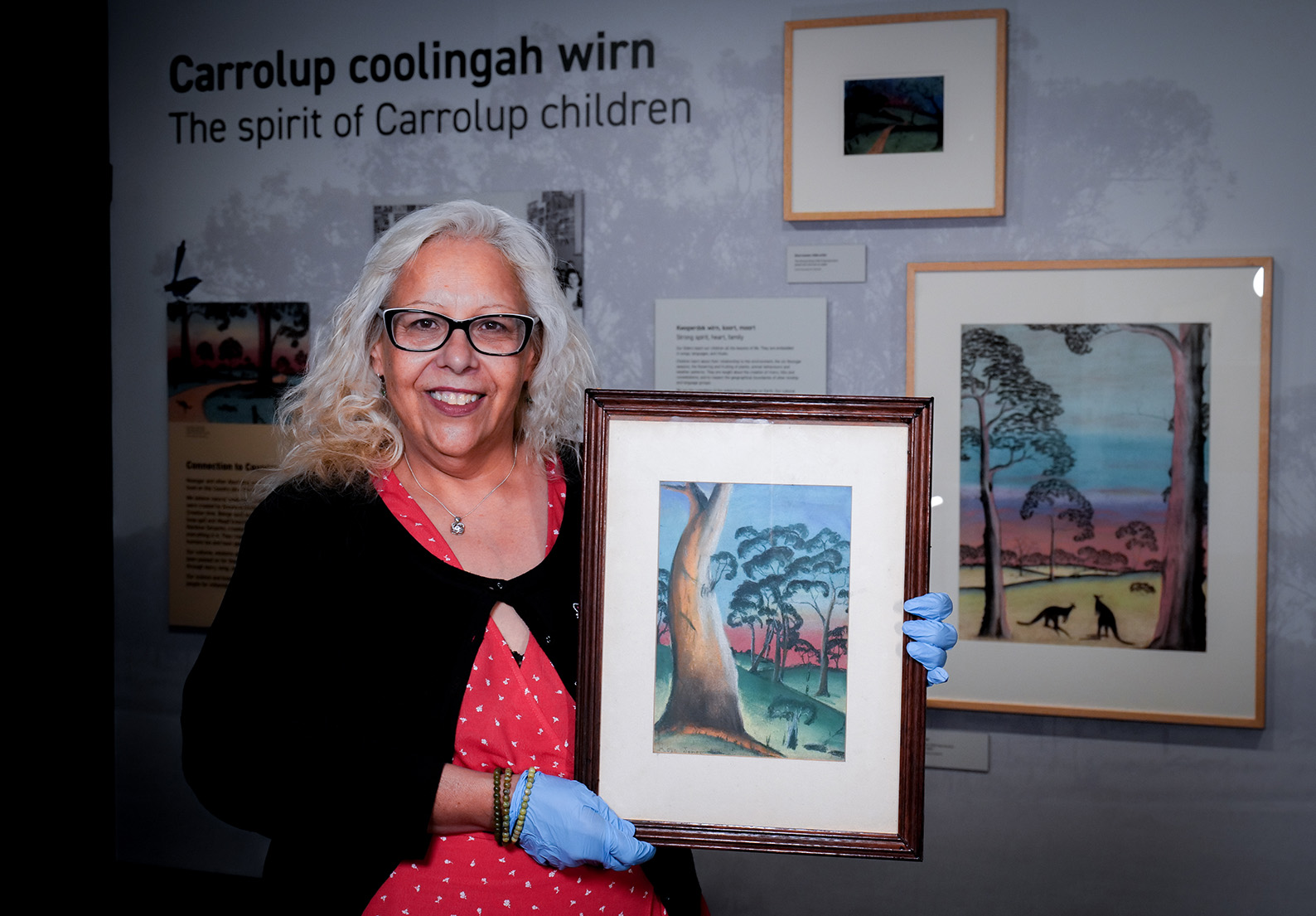 The international search for pieces of art created by Indigenous children of the Stolen Generations has unearthed an historic piece drawn by a 13-year Noongar boy more than 70 years ago.
Earlier this year WA's Curtin University issued a public call for the public to locate hundreds of precious works created by the children at the state's Carrolup Native Settlement after they were forcibly removed from their families.
Retired paediatrician Dr Patrick Pemberton recognised a piece in his own home that had been purchased by his father in 1951.
The artwork was discovered to have been drawn by 13-year-old Ross Jones and was included with hundreds of others on a tour to the UK in the early 1950s.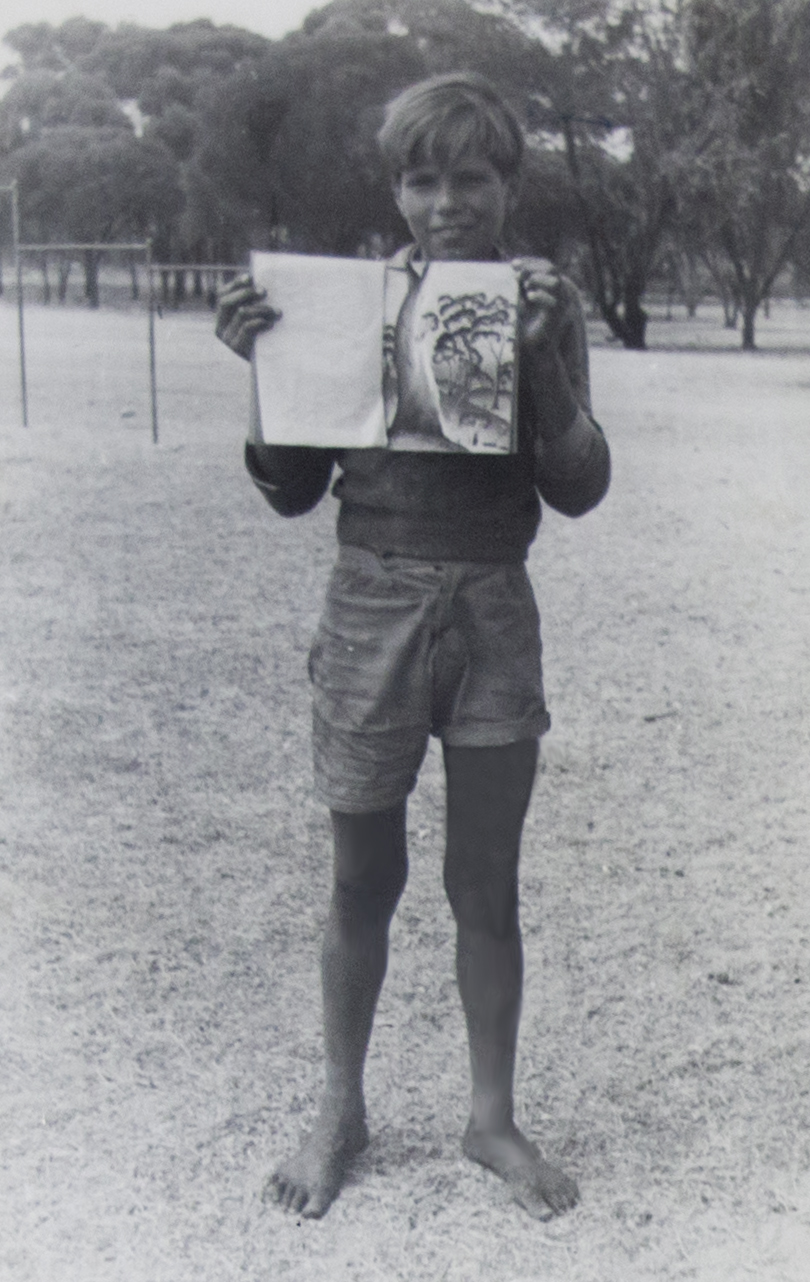 John Curtin Gallery's Carrolup Manager, Kathleen Toomath, whose late mother Alma was the last known surviving Carrolup artist, said she was 'blown away' to find another artwork created by a Carrolup child artist.
"It's truly wonderful to have located another missing artwork. What makes this discovery so remarkable is the fact that we already had a photo of the talented child artist with the very artwork that has now been
found," Ms Toomath said.

"These artworks offer a window into a deeply traumatic time in the lives of children of the Stolen
Generations. It's an absolute honour to see the work of these bright and perceptive child artists."
John Curtin Gallery's Australian First Nations Art Curator Michelle Broun said Ross Jones' work was
purchased by Dr Pemberton's father at the Foyles Art Gallery exhibition presented by London Soroptimist Club Founding President Mrs Florence Rutter in 1951.
After visiting Carrolup in 1949, Mrs Rutter recognised the significance of the works that were being created under the guidance of teachers Noel and Lily White.
The children's drawings set off on what turned out to be an incredible 65-year journey circumnavigating the world, including a 40-year hiatus in the United States of America, where the works lay undiscovered in storage at Colgate University in New York.

Since 2013, John Curtin Gallery at Australia's Curtin University – in partnership with Noongar Elders – has cared for The Herbert Mayer Collection of Carrolup Artwork.

The process of reconnecting Carrolup artworks with families is at the heart of Curtin University's Carrolup Centre for Truth-telling, an ambitious project to create a permanent home for the collection in Australia and provide an opportunity for others to learn about this tragic period in Australian history
John Curtin Gallery staff have been able to notify some members of Ross Jones' family of the discovery.

Staff are very keen to hear from other relatives and invite them to view the artwork, which is on loan to the Gallery until January 31, 2023.