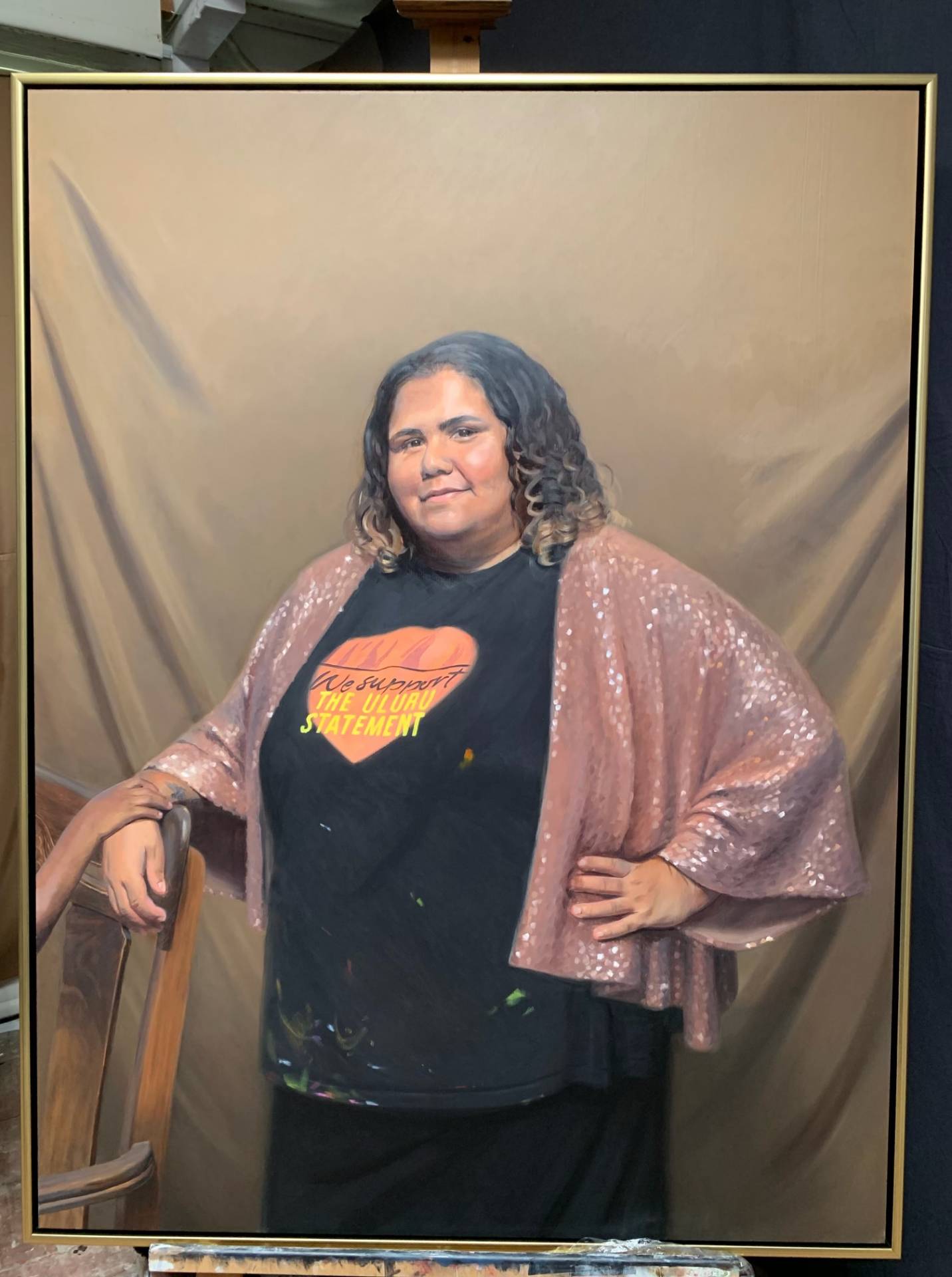 A portrait of South Australian Pitjantjajara local artist and Uluru Dialogue senior leader, Sally Scales, has been short listed as a finalist for the 2022 Archibald Prize.
The portrait by South Australian artist Tsering Hannaford captures Sally in her self-designed Uluru Statement t-shirt.
Ms Scales says it was an "incredible honour" to be asked to sit for the portrait.
"I'm filled with immense pride and gratitude at this incredible piece from one of Australia's leading artists.
Tsering's work speaks for itself and I'm pleased she's getting the recognition she deserves," Ms Scales said.

"It's a truly humbling experience to have a piece of this magnitude painted of you – and I think it captures my
personality and the things that I hold dearest. For it to be shortlisted for the Archibald Prize… It's just
incredible."

The shortlisted submission captures Sally Scales' status as a prominent figure in the nations.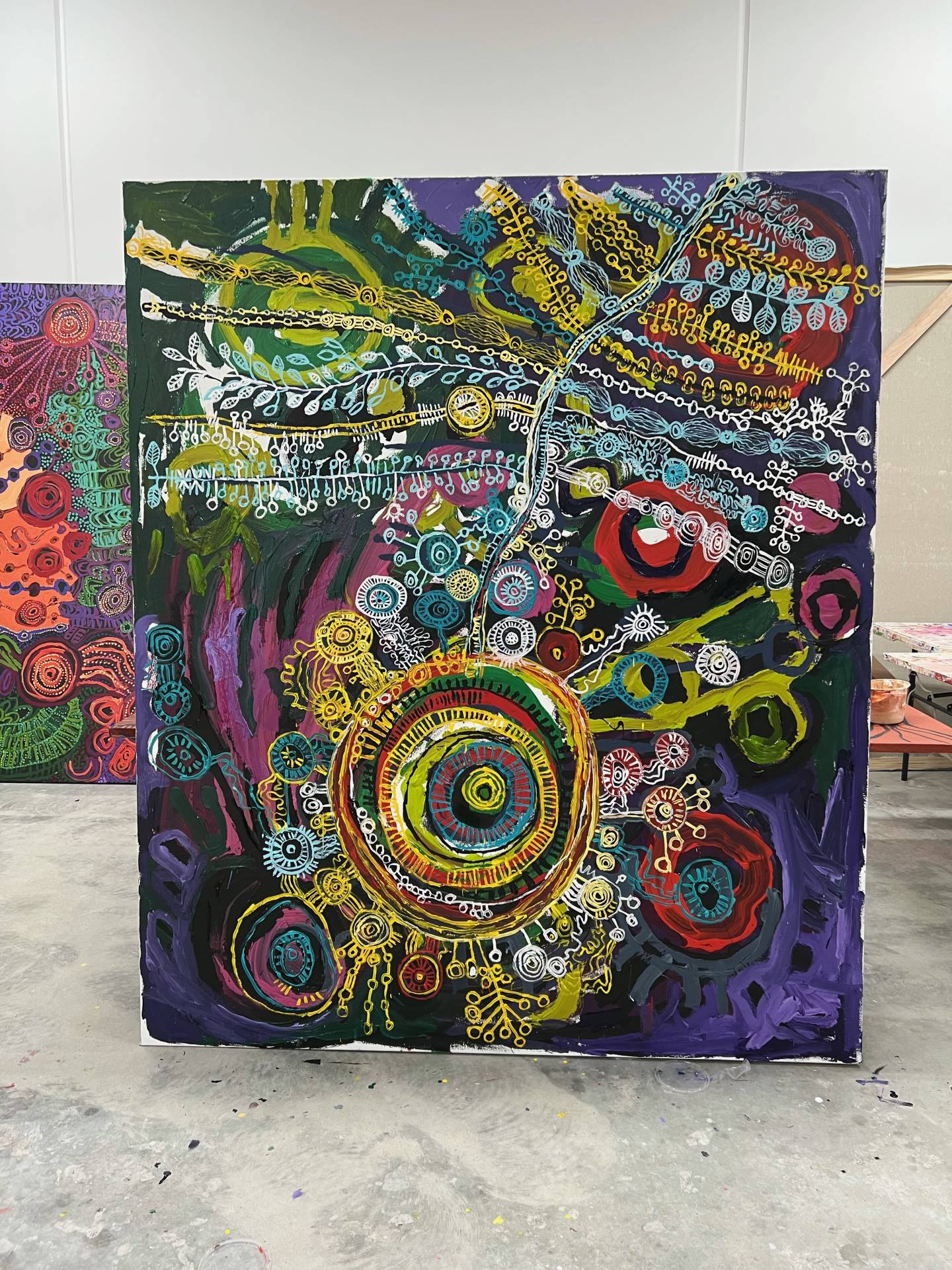 Herself a renowned artist, Ms Scales' own artwork Aralya has been listed as a finalist for the 2022 Wynne Prize which is awarded for the best landscape painting of Australian scenery in oils or watercolours.
The winners of the Archibald and Wynne Prizes will be announced on Friday 13 May.