The Kadadu National Park area of Gunlom will close to the public after the Jawoyn Traditional Owners agreed that Parks Australia had "a lack of respect" for their sacred sites.
Gunlom Land Trust chairperson Mick Markham said the decision was "a result of Parks breach of our lease agreement" and he expects the gate at the South Alligator River to be locked within the week.
"We have to protect the sites, it's our religion. That site has been there for over 10,000 years, when the salt water was eroding the cliff face," he said.
The closure comes in the middle of a court battle between Aboriginal Areas Protection Authority (AAPA) and Parks Australia over alleged sacred site offences and unauthorised construction near the Gunlom Falls infinity pools.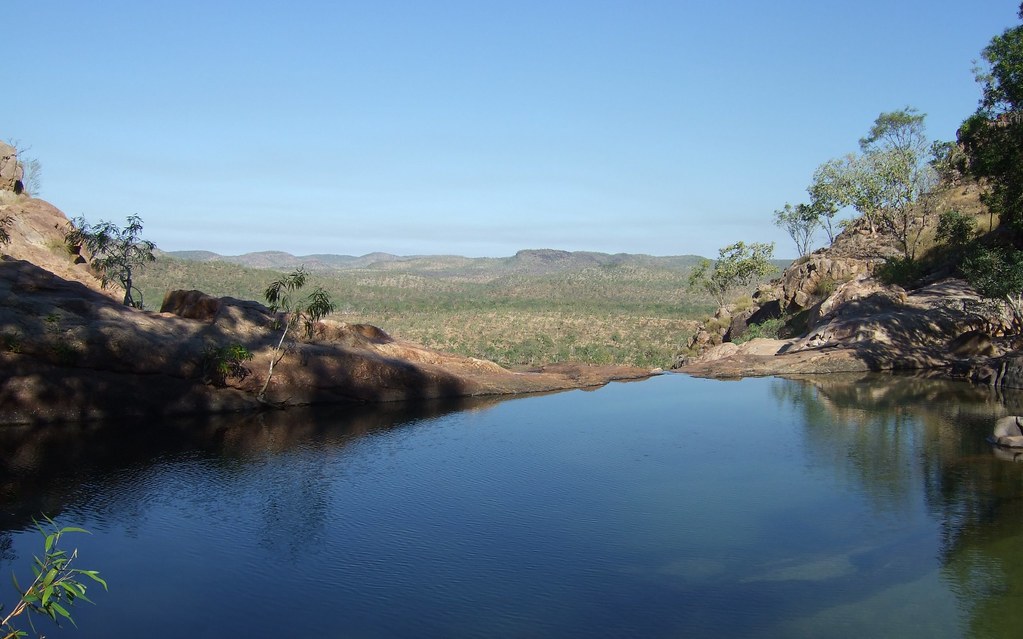 Members of the Gunlom Land Trust met last week and agreed to close all public access until the ongoing court case was settled.
Northern Land Council chief executive Marion Scrymgour said they supported the calls of Jawoyn traditional owners to protect the Gunlom region.
"The NLC supports the call from Jawoyn Traditional Owners for Parks Australia to accept responsibility and make good the damage that has been caused," she said.
Currently Gunlom is the only area that is closed to the public, but If the situation continues, AAPA plan to close more areas in Kakadu.