New research released by the Queensland Sentencing Advisory Council has shown while there are fewer Aboriginal and Torres Strait Islander people committing offences overall, those who do are more likely to be imprisoned.
In a paper called Connecting the Dots, the council focused on the sentencing of Indigenous people in QLD between 2005 and 2019, altogether taking in 321,669 cases.
Retired judge and council chair John Robertson said the data shows there has been a trend upwards of courts using imprisonment for Indigenous offenders.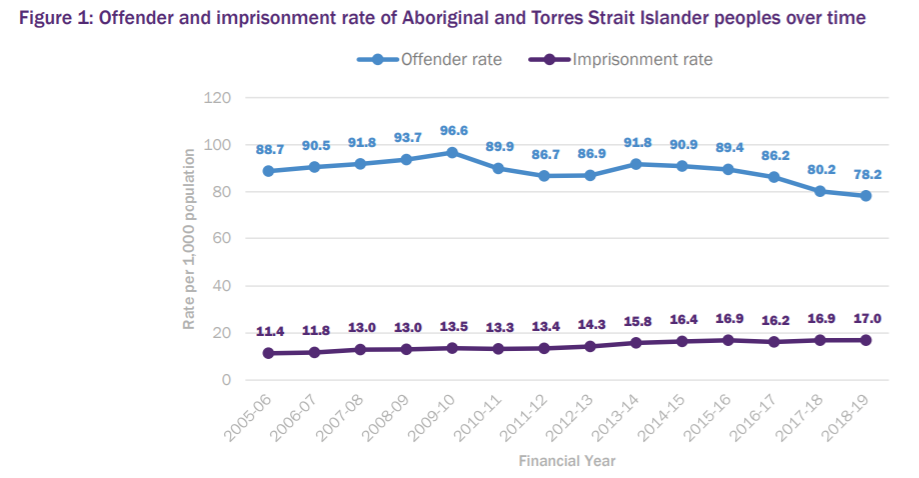 "That may be in response to policy changes in the law. It may be in response to us becoming a more punitive community. But of course it leaves us in the situation that we were in 30 years ago."
The report also features insight and reflection from members of the Council's Aboriginal and Torres Strait Islander Advisory Panel, lending a personal context to the statistics.
Waka Waka man, council member and panel chair Bevan Costello says the report "tells it as it is."
"It lays out the statistics and includes stories that talk about the chronic disadvantage experienced by First Nations peoples."
"Connecting the Dots gives an understanding of the realities of our mob in the criminal justice system."
Future papers in the Sentencing Profile series will investigate sentencing trends and patterns for children and women.