Traditional owners and community members of Queensland's Minjerriba (Stradbroke) Island have gathered this week in a last-ditch effort to fight against the construction of a controversial whale centre on the island's north-easterly point, Point Lookout.
The Yalingbila Bibula Whale Interpretive Centre, which would house the complete skeleton of a humpback whale which washed ashore in 2011, has the backing of the state government and the islands' Quandamooka Yoolooburrabee Aboriginal Corporation (QYAC).
However, a group of traditional owners have run a three-year campaign against the project, which they say does not represent the wishes of many Indigenous and non-Indigenous island residents.
Those opposed to the centre say they want to see the headland left as it is and do not want the remains of the whale at the site.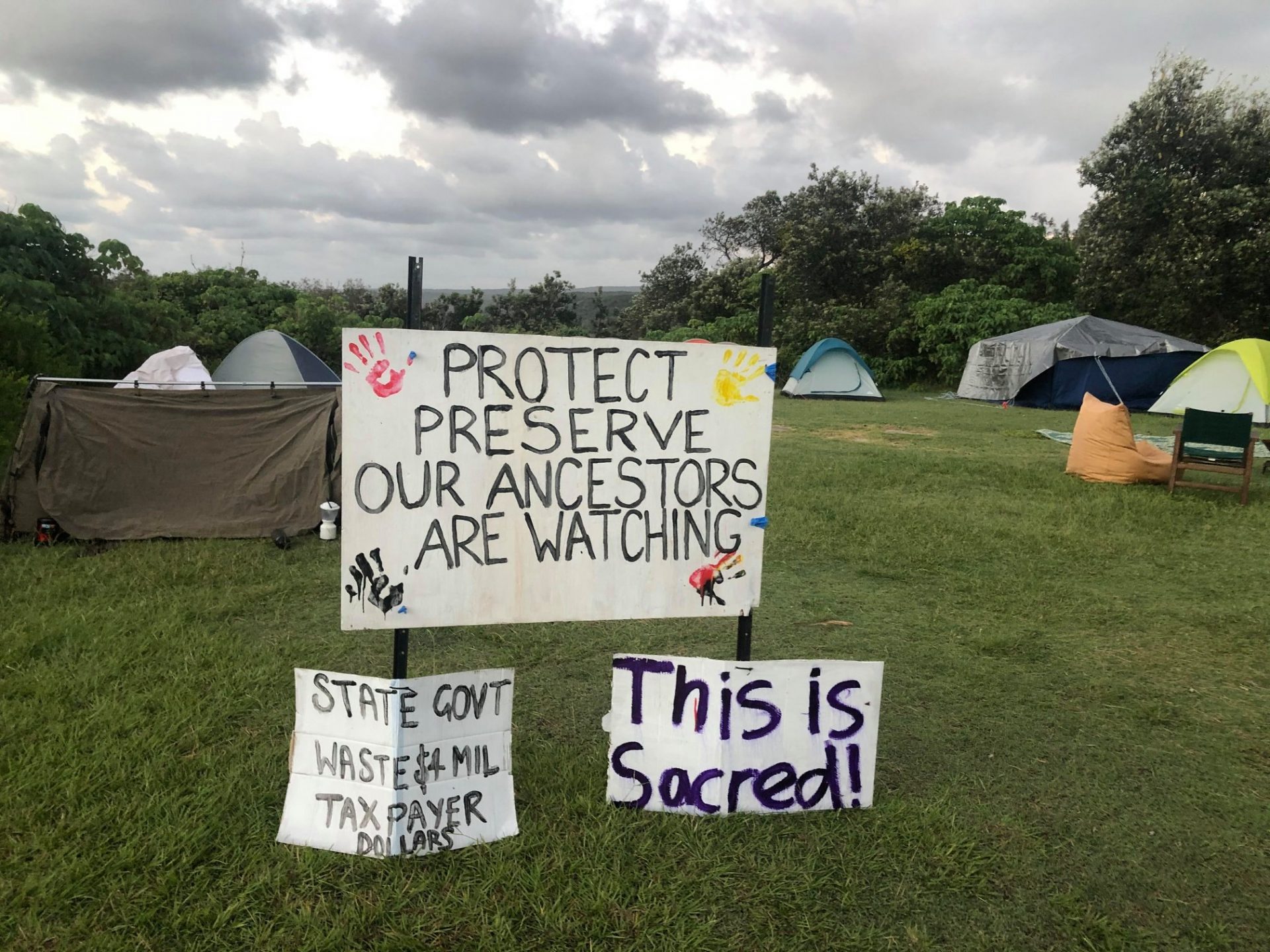 Quandamooka woman Allison Myers is part of a group who have established a "truth embassy" on the site where construction was supposed to begin this week.
Ms Myers says the group are prepared to do "whatever it takes" to stop the project.
"If that means being arrested, we're willing to do that for our ancestors who fought so hard to keep this place."
The Truth Embassy are calling on the state government to come and discuss the future of the project with them.
"We're waiting for the state government to come and speak with us, with our Elders on Country and at the site so they can see for themselves the beauty of this place and what's going to be destroyed."
The QYAC says construction on the project are set to begin "in February 2021" and are scheduled to take approximately seven months.