Last week marked 31 years since a Royal Commission handed down a report aimed at preventing Aboriginal and Torres Strait Islander deaths in the custody of prison, police, or juvenile detention centre.
Concern about the high number of Aboriginal people who had died in custody in the 1980s led to the establishment of the Royal Commission into Aboriginal Deaths in Custody in 1987, to investigate and report upon the underlying social, cultural, and legal issues behind the deaths.
On April 15, 1991, Prime Minister Bob Hawke received the Royal Commission's final report. It comprised 5000 pages and 339 recommendations, very few of which have been implemented.
In the 31 years since over 500 Aboriginal and Torres Strait Islander people have died in custody and counting. Not one official has ever been held criminally responsible.
Many of the families that have lost loved ones in the justice system believe these deaths could have been avoided if Australian governments had genuinely implemented the Royal Commission's recommendations.
Co-chair of Indigenous justice group Change the Record, Cheryl Axleby said there's a stark contrast in justice for First Nations people compared to police.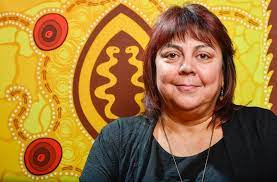 "There's systemic drivers that cause the impact of our mob dying in custody but there's also the drivers of the way our mob are treated in custody," the Narungga woman told NIRS News.
"We need to have more accountability, over 500 deaths in custody have occurred since the royal commission and it's just appalling that when we continually raise these issues with government they say the majority of the recommendations have been implemented, we will still challenge that and we still call that out."
Change the Record aims to end the incarceration of, and family violence against, Aboriginal and Torres Strait Islander people. Two key recommendations from the Royal Commission into Aboriginal Deaths in Custody.
Ms Axleby said the anniversary went by really quietly last week compared to previous years when there was huge focus.
"That's because we need mainstream media to get behind our cause," Axleby said.
"We will continue to highlight the impact of Aboriginal deaths in custody and continue to call for change, and the implementation of the recommendations. We also want to make sure there is justice for families."