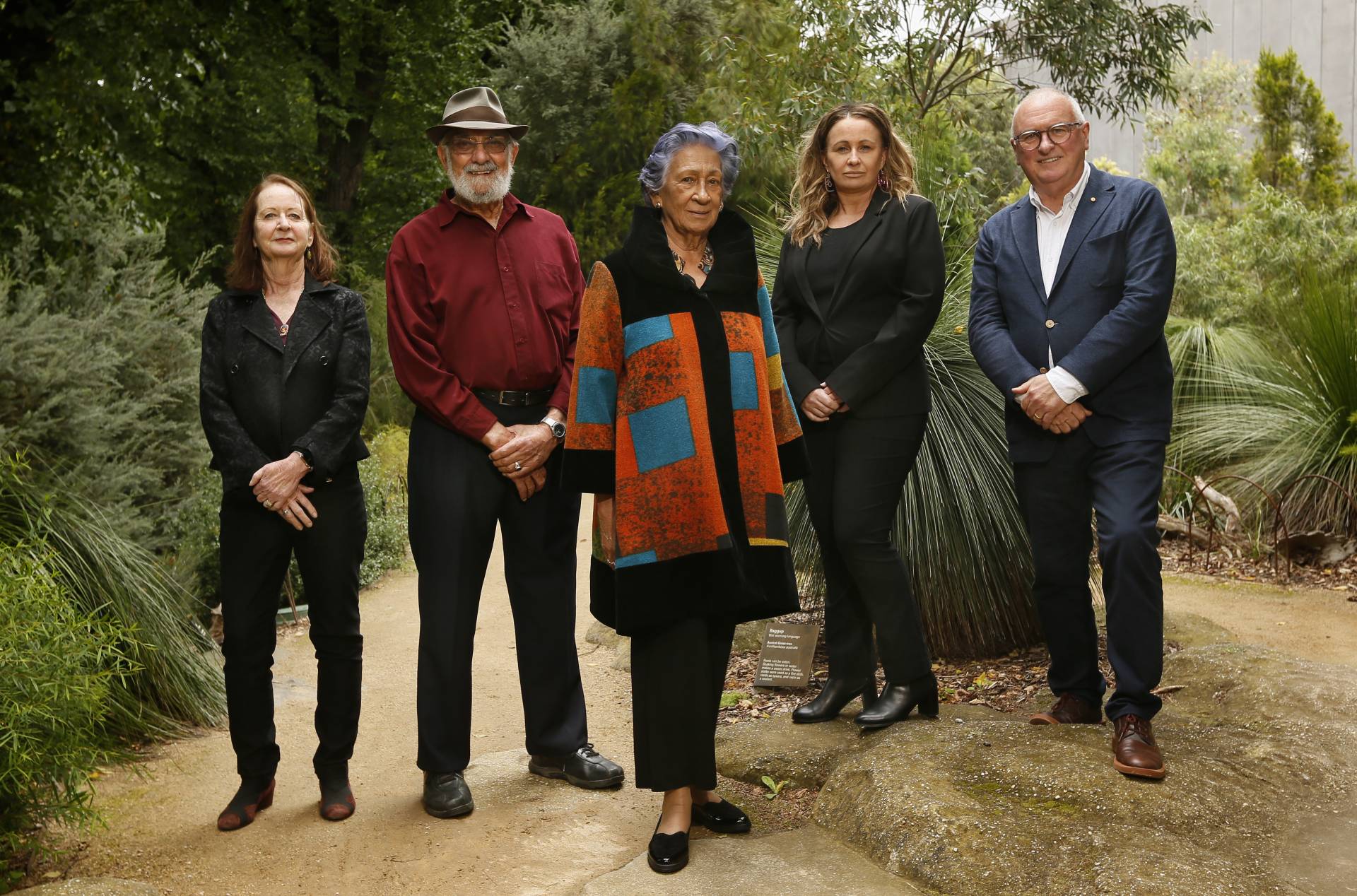 A Victorian truth-telling commission investigating injustices against Aboriginal people hopes its work will pave the way for change across Australia.
The Yoorrook Justice Commission, the nation's first truth-telling inquiry, met for the first time in Melbourne on Thursday.
Commission chair Professor Eleanor Bourke said Yoorrook, which holds the powers of a Royal Commission, will set an example for other jurisdictions.
At Thursday's ceremonial hearing, or wurrek tyerrang, the commission outlined its work, guidelines, and practice directions on truth-telling.
Prof Bourke said the commission was striving to create an official record of what has happened to Aboriginal people in Victoria, from the stories of Indigenous people.
"We haven't told our side of the story. People don't know how Aboriginal people feel about what happened with the invasion of our lands.
We know the disruption, obviously, to our lives – the dislocation, dispossession and the cruel, cruel cost for the way our lives might have been. We're going to be hearing all those things as we go about, and the voices of Elders especially, in this first round of interaction with our community, is key to making sure we're on track with our thinking."
Prof Bourke said the commission was "hungry" for those face-to-face talks after COVID-19 restrictions moved most of the discussions online.
"We will feel so much better about engaging with our people on their country, in their place, and hear their voices," she said.
Tony McAvoy, one of the counsels assisting Yoorrook, said the task ahead would not be easy.
"While we might have many expressions of political will, of good conscience, the difficulty largely lies in the bureaucracy," he said.
"The bureaucracy in this state, as in other states and territories in this country, is colonial. It's not designed for First Nations people and so our job is a difficult one."
Yoorrook has three years to establish an official public record of Indigenous experiences since the start of colonisation and recommend reform and redress.
Its findings will guide Victoria's Treaty negotiations.
The commission, which was given $44 million as part of the state government's 2021/22 budget, is due to release its interim report on June 30.