Victoria's Commissioner for Children and Young People has highlighted the way government authorities and the state's child protection system talk about Aboriginal young people during the first day of public hearings.
The state's Yoorook Justice Commission is holding two weeks of public hearings into Victoria's criminal justice and child protection systems, as part of the commission's formal truth-telling process.
On Monday the commission heard from Aboriginal Elder Aunty Eva-Jo Edwards and Victorian Commissioner for Children Meena Singh.
Commissioner Singh told the hearing the way we speak about and to Aboriginal children matters.
"It's this experience that you're being looked at as a problem.
Aboriginal people…we're often talked about in statistics, and we can talk about these rates of overrepresentation – and they're horrific – but they're not the majority of the population.
Victoria has seen a steady increase in the rate of Aboriginal children being taken into out-of-home care in recent years, with one in ten kids being held in care as of the middle of 2021.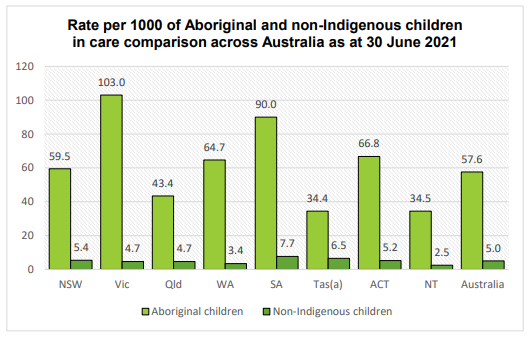 Commissioner Singh was asked whether the child protection system is broken.
"If we talk about it as a child protection system…what Aboriginal children and their families are telling us is that it doesn't work for them.
If we talk about the system as a system for removing Aboriginal children…you might say that it's doing exactly what it was meant to do."