Image: Current Triple A CEO Jyi Lawton and QLD Minister for the Arts Leeanne Enoch standing in front of Casey Coolwell-Fisher's artwork at Triple A's 30th anniversary (Triple A)
Casey Coolwell-Fisher, a Quandamooka woman of the Nunukul people from Minjerribah has created an original artwork to commemorate Triple A Radio's 30th year on Brisbane's airwaves.
On April 6, 1993, Triple A began broadcasting a blend of Indigenous music and country music, empowering Aboriginal and Torres Strait Islander voices while educating non-Indigenous listeners.
Now three-decades later, Casey's artwork enriches the station and pays homage to the old people that paved the way.
Speaking to NIRS News at Triple A's 30th anniversary, Casey explained the meaning behind her artwork titled EMPOWERING MOVEMENTS.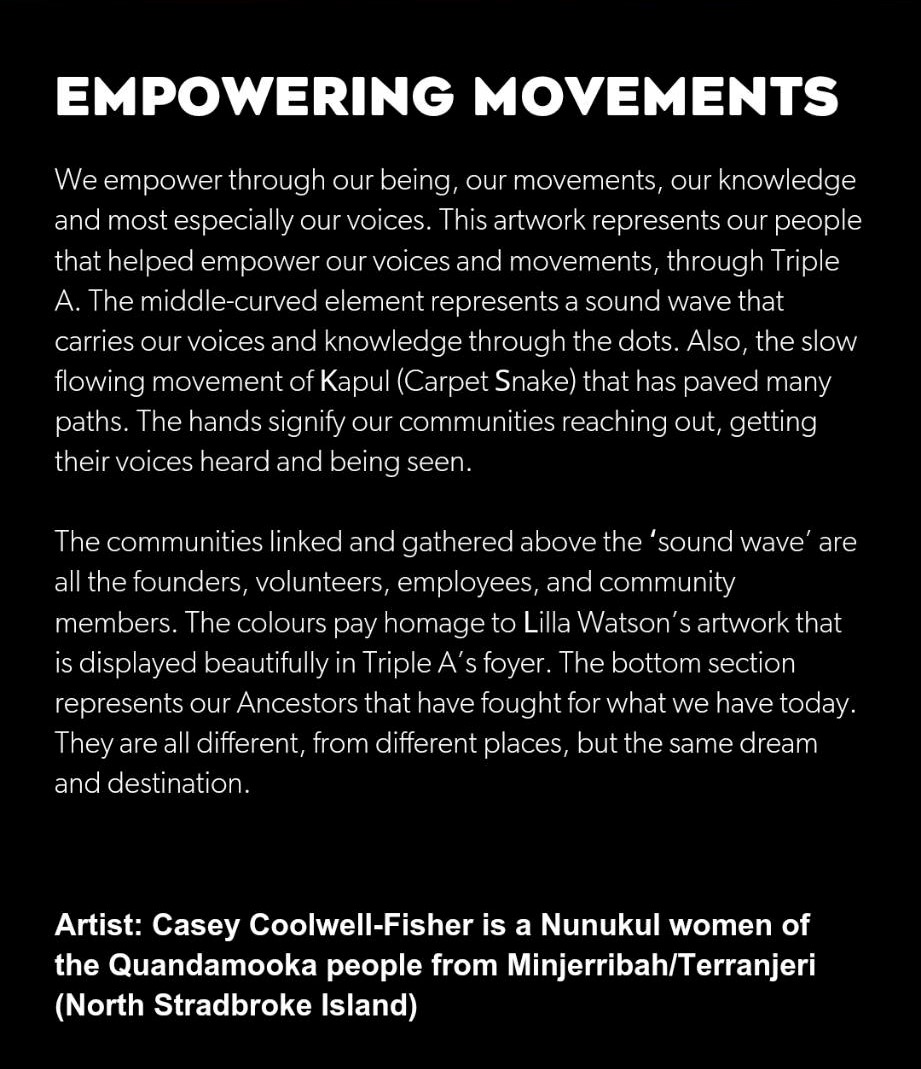 A graphic designer by trade, Casey got her start at Triple A and said she was encouraged to follow your passion by prominent broadcaster and activist, the late Tiga Bayles, who took over command of the radio station after his uncle and founder, the late Ross Watson retired.
Casey started her art business CHABOO, along with her partner Roy Fisher, to showcase her artwork and tell the stories of the lands that we belong to.
You can checkout Casey and Roy's website here or see more of Casey's artwork on their Instagram.