The Queensland Government has introduced tough new measures aimed at reducing juvenile crime in the state, including strengthened bail laws and GPS trackers for repeat offenders aged 16 and 17.
The new measures come following the deaths of three people in separate incidents in Brisbane and Townsville, both of which involved young offenders and stolen cars.
Introducing the legislation, Premier Annastacia Palaszczuk said the measures were targeted at a small proportion of youth offenders.
Queensland courts will be given more powers allowing them to create a presumption against bail and to seek assurances from parents and guardians that bail conditions will be complied with.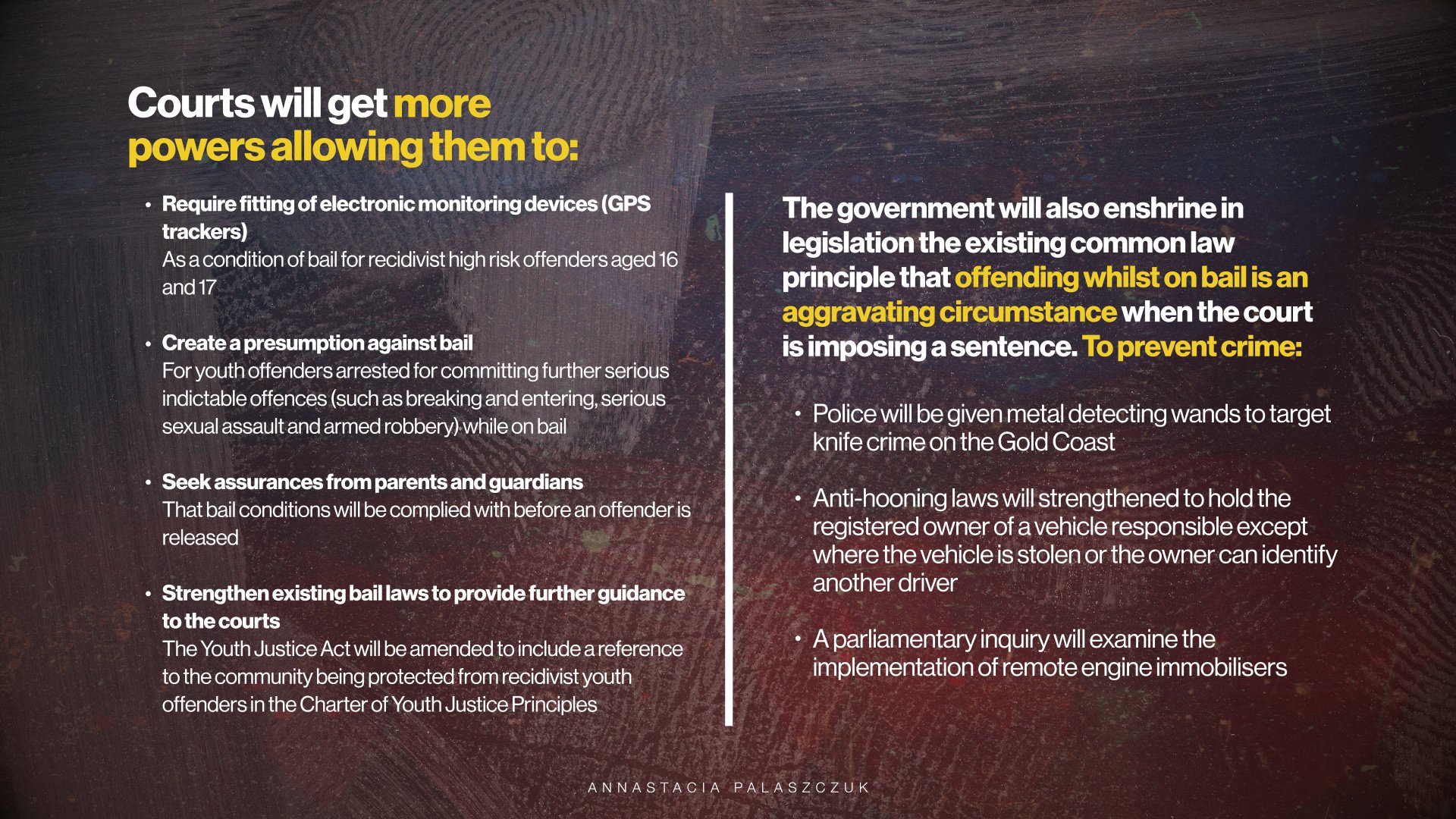 "48 per cent of the youth crime in Queensland is committed by just ten per cent of criminals. They have no concept of the consequences of their actions and no fear of the law. Cabinet is absolutely unanimous in the decisions that we have taken."
Ms Palaszczuk said GPS tracking devices would be trialled in Moreton, north Brisbane, Townsville, Logan and Gold Coast districts.
Debbie Kilroy, chief executive of the prisoner advocacy service Sisters Inside, says the changes are a knee-jerk reaction.
"The police are running this state. They demand what they want and they get what they want, and here we now have the war on Aboriginal and Torres Strait Islander children."
"We are in a situation again where nothing changes if nothing changes."