As the federal election draws near, a recent candidate forum has again highlighted the long-running housing crisis in First Nations communities.
Justice group Change the Record and housing group Everybody's Home hosted the First Nations Housing Forum, attended by Labor, Greens and Social Alliance Party candidates for the QLD seat of Leichhardt – chosen for its high population of Aboriginal and Torres Strait Islander residents.
Party candidates were asked about their plans to address the chronic housing affordability crisis, lack of appropriate housing for First Nations peoples in Leichhardt and in Queensland, and what their parties propose to do differently.
According to census data, more than seven per cent of non-Indigenous people lived in overcrowded conditions. But the rate for First Nations people was 21.1 per cent despite making up just 3.3 per cent of the population.
Cheryl Axleby, chair of Change the Record, said that at least 8,500 new codesigned, culturally appropriate, climate resilient properties are needed in the next four years to address severe overcrowding and disadvantage.
"We also call for further funding to the states and territories to ensure existing public housing is retrofitted and properly maintained as the climate crisis worsens," Axleby said.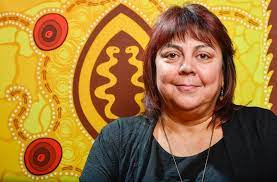 The Aboriginal led justice coalition of of legal, health and family violence prevention experts also release four key demands to end inequality driving mob into poverty and prisons.
Change the Record is calling on the incoming government to fund affordable housing, social security and services for everyone, real action to end family violence, and justice, accountability and equality,
Cheryl Axleby, a proud Narungga woman told NIRS News, governments have the resources to reduce poverty, homelessness and inequality – if they want to.