A research project in Arnhem Land has led to changes in how local stores market food to encourage health eating.
Healthy Stores 2020 is a research partnership between the Arnhem Land Progress Aboriginal Corporation and Monash University which aimed to reduce the marketing focus of unhealthy foods in stores and bring healthy options to the forefront.
Stores which participated in the study moved unhealthy foods from high traffic areas, such as the checkout, to low traffic parts of the store and moved healthy options to the high traffic areas.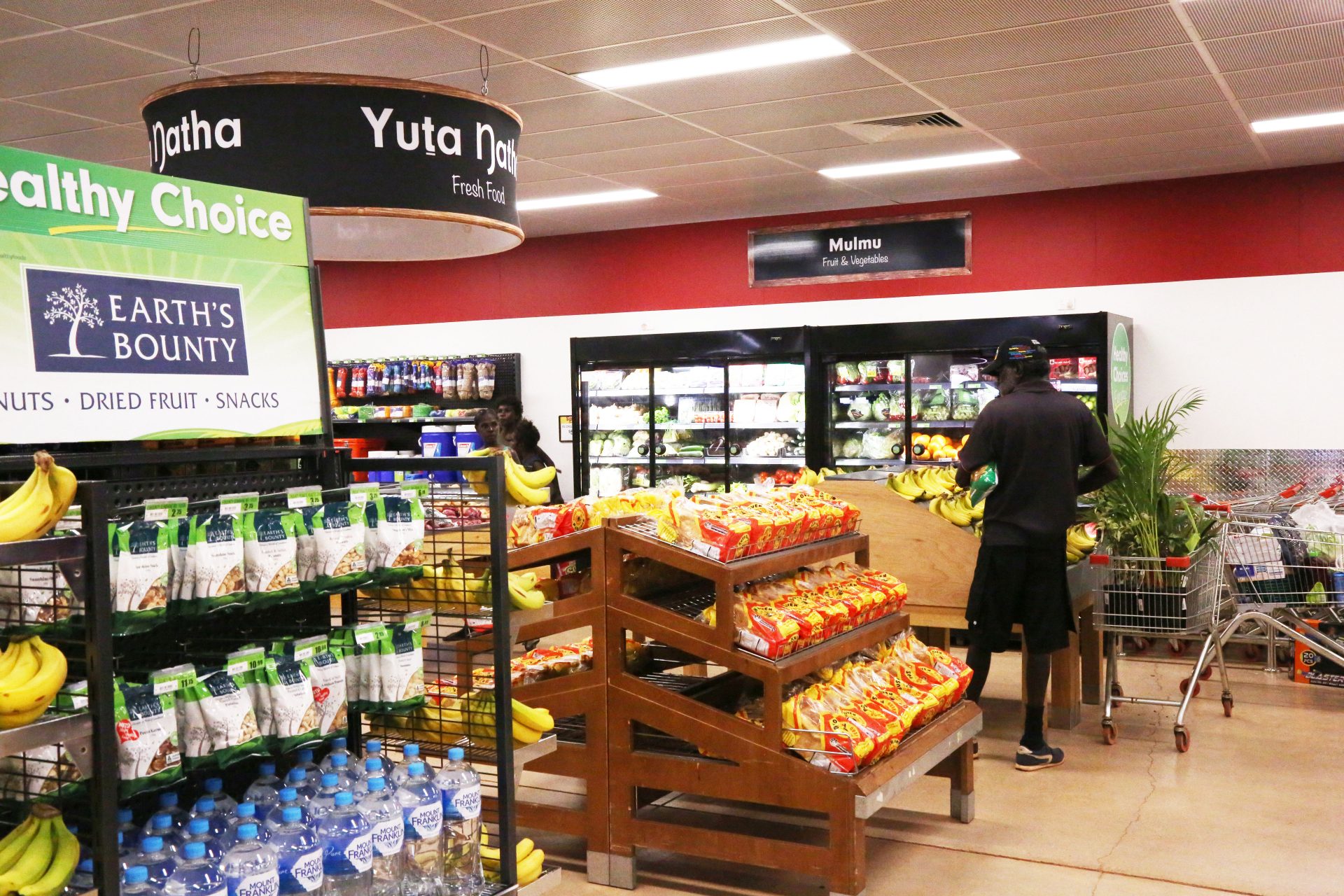 Another move involved removing sugary drinks from the fridge and leaving them on the shelves at room temperature.
The 12-week trial saw a 6.8 per cent reduction in free sugars purchased from sugar sweetened drinks and a 7.5 per cent reduction for confectionary.
The study resulted in 10.1 per cent increase in the weight sold of healthier drinks and saw a reduction of 1.8 tonnes in sugar sold overall.
ALPA Nutritionist Khia De Silva says promoting healthy eating in the community has been a priority for the organisations board and will continue.
Associate Professor Julie Brimblecombe from Monash University says despite the shakeup in how the products were marketed, the stores didn't lose sales.
Healthy Stores 2020 will now continue in all stores managed by the Arnhem Land Progress Aboriginal Corporation and has been included in the organisation's policy.
IMAGE: Supplied