A groundbreaking climate class action is continuing in Melbourne today.
Filed in 2021 by two Elders on Zenadth Kes (Torres Strait), the class action against the Federal Government argues Torres Strait Islanders have not been adequately protected from the impacts of climate change.
Uncles Pabai Pabai and Paul Saibai from the islands of Boigu and Saibai want the government to rein in their fossil fuel emissions, due to man made climate change contributing to rising sea levels to the point where communities face relocation.
After on country hearings in the Torres Strait in June where the federal court got to see the impacts of the climate crisis first hand, the hearings have resumed in Melbourne this week to hear from climate scientists.
On Wednesday the court heard from Professor Emeritus David Karoly from the University of Melbourne.
He laid out the science behind climate change, pointing to how "substantial" greenhouse gas emissions will lead to a tipping point where melting sea ice will cause a significant rise in sea levels.
The commonwealth's lawyer Stephen Lloyd SC's cross examination of professor Karoly challenged his impartiality, pointing to the professor's history as a climate activist.
Professor Karoly strongly refuted the claims, saying his participation in public forums discussing climate change has only been in his capacity as a climate expert.
On Thursday morning the professor continued to give evidence pointing to climate change's link to extreme weather in the region.
In the afternoon Emeritus Professor Terry Hughes of the Australian Research Council pointed to climate change's impact on marine life, and how rising temperatures were leading to seagrass diebacks.
He said this has impacted dugongs who depend on the foodsource.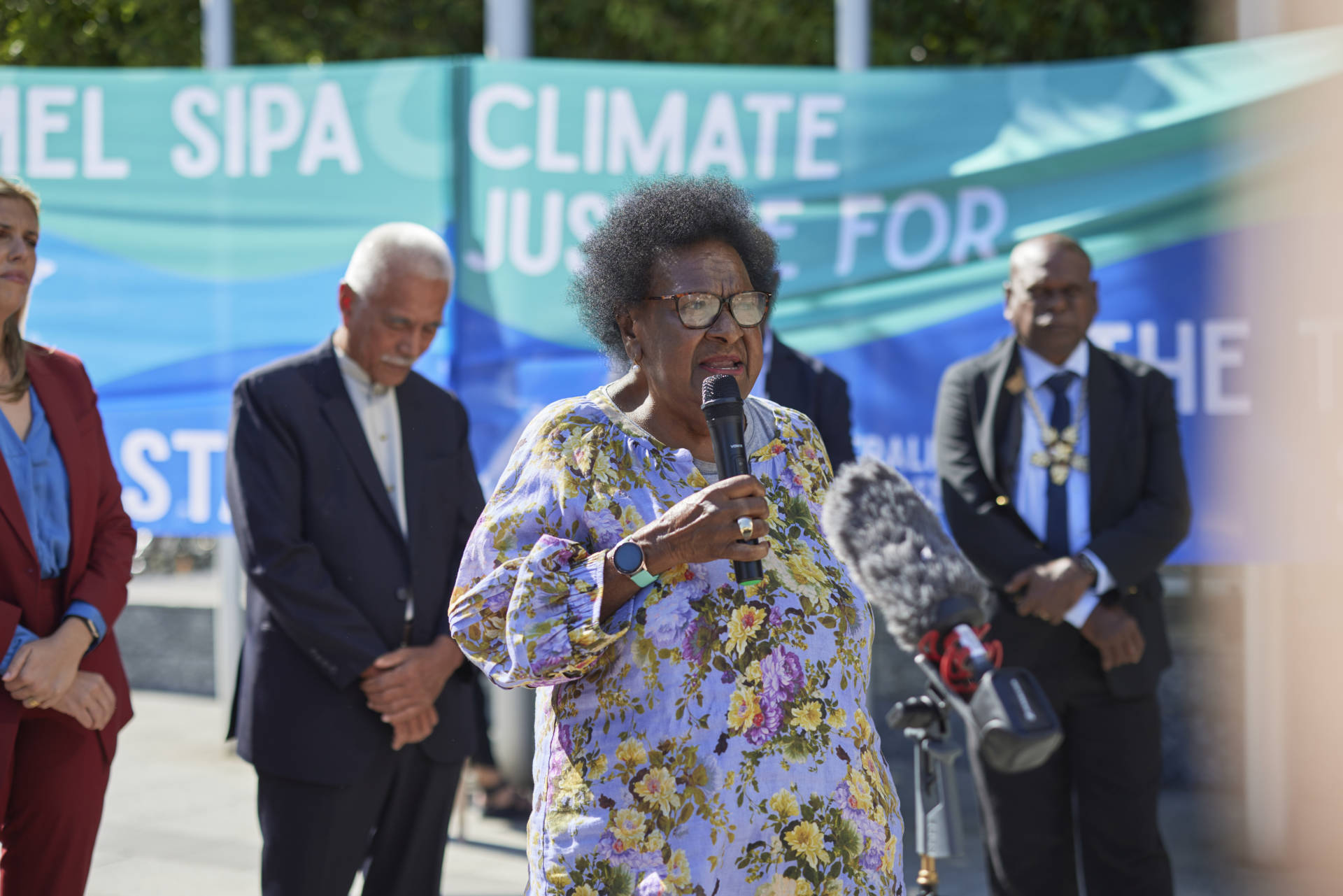 Saibai Elder Aunty Mcrose Elu is the case's cultural advisor, and is confident the federal court will rule in the Torres Straits favour.
She says the federal government needs to support Torres Strait Islanders.
"We are on the electoral role, do something about us.
They make promises to us on what they can do, they are very influential about what they can do.
So Torres Strait Islanders lovingly and embracingly go and tick those boxes thinking the government will be doing something for us."
She says climate change is leading to a health crisis in the region.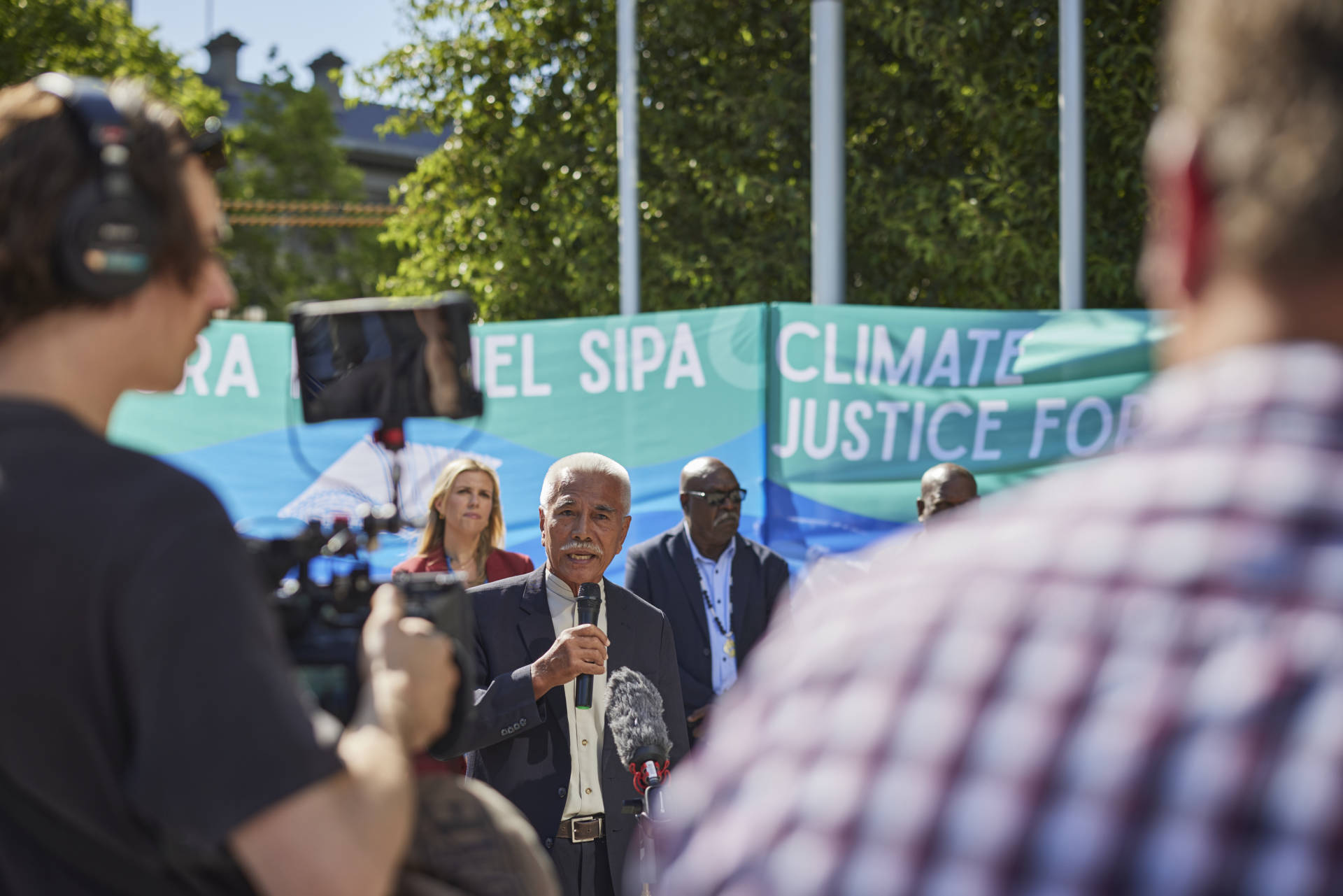 "Spend some time with our people, talk to our people, go into places where they can see for themselves how devastating it is on our islands and how small they are."
Former President of Kiribati Anote Tong is supporting the class action.
He says the climate crisis is impacting the Pacific as well.
"We suffer, we get flooding, we get the destruction of food crops, sometimes with stronger winds we get the destruction of homes.
We say they're (Pacific islands) two meters above sea level but really they're not, they're much much less.
During the high tide it's very marginal, in my own home, I have pictures of this, I've got a sea wall but the water has been coming over and coming into my back door."
Image Credit: Catherine Black