The second First Nations Youth High Performance surfing camp has wrapped up today at Lennox Head, on Bundjalung Country.
The camp is the second in the first of its kind program designed to mix Indigenous culture with the young athletes' love of the sport.
The surfers aged between 7 and 18 are attending a five day camp, where they will hone their skills on the waves and attend a series of cultural sessions, guided by an all-Indigenous committee
Committee spokesperson and Former Open World Indigenous surf title holder Rory Togo says he hopes the program will one day produce a world champion.
"Being that it's still in its infancy I definitely see us being able to evolve this into something that is a lot better than what we are doing now.
I think with these kinds of programs they only get bigger and better the more you do them.
For us we want to be able to do a couple of these simultaneously, ideally we'd love to do these continuously all year long.
For us we're looking at the big picture here."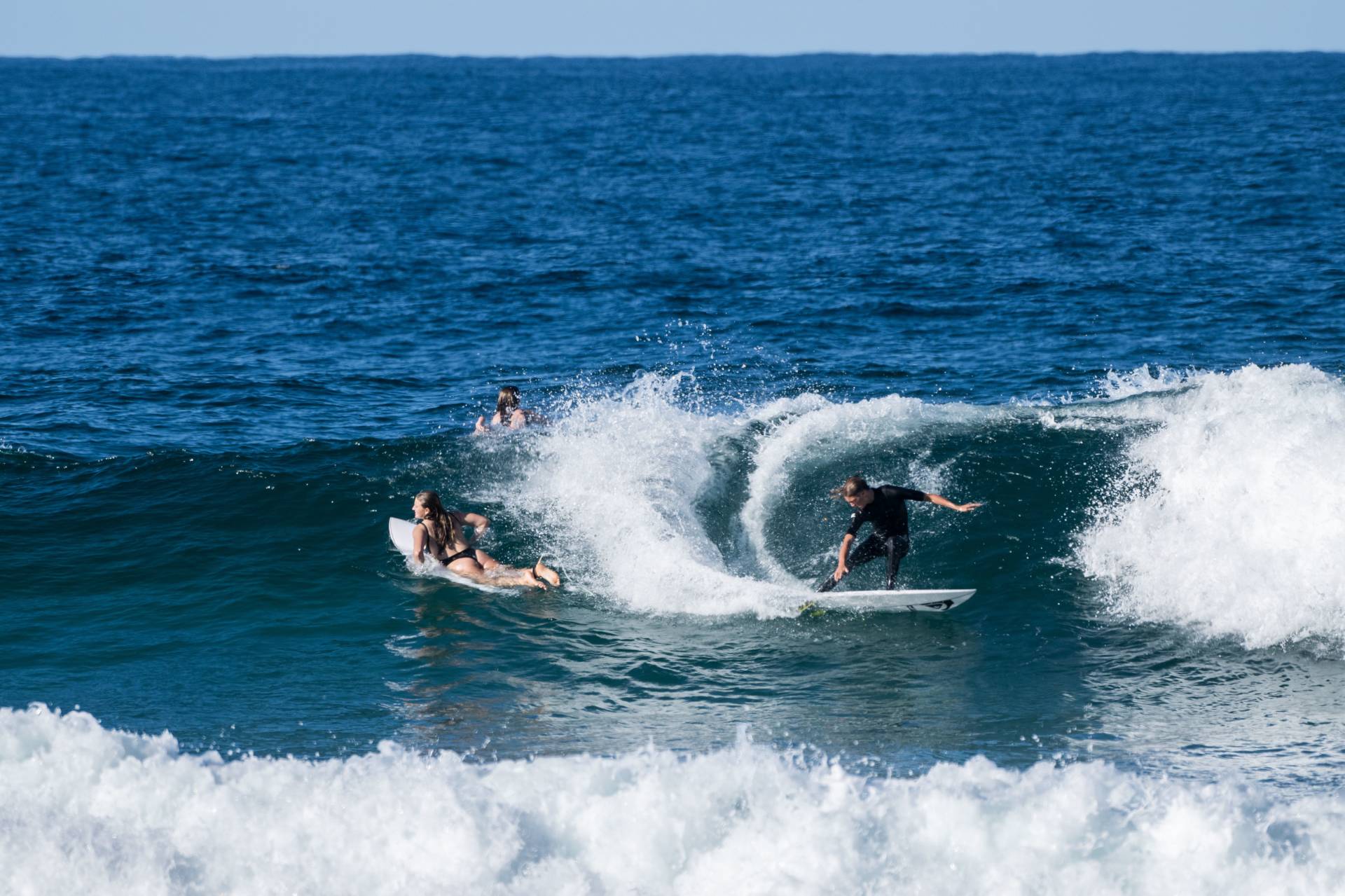 Togo says he's already noticed an improvement among the surfers since the last camp in February.
"We sent the kids home with a bit of homework, and you can see the absolute improvement in a lot of these guys especially with their focus.
Some of these kids came back twice as good as when they left the first camp."
A major part of the camp is connecting the surfers with Indigenous culture.
"The other focus we've put on this is cultural identity, cultural knowledge, truth-telling and a raft of cultural knowledge.
As youth they're the next generation and Indigenous culture largely for thousands of years has been a non-written culture, so all this knowledge is passed by story telling and the passing of information, we just want to continue that as much as we possibly can."
First Nations Youth HPP athletes:
Males
· Kyroan O'Donnell (Noosa, QLD)
· Landen Smales (Noosa, QLD)
· Tatum Pratten-Eggins (Newcastle, NSW)
· Hunter Winkler (Coffs Harbour, NSW)
· Braith Wilson (Coffs Harbour, NSW)
· Zane Silvester (Duranbah, QLD)
· Joe Murray (Coffs Harbour, NSW)
· Kaiden Smales (Noosa, QLD)
· Taj Simon (Snapper Rocks, QLD)
Females
· Maggie Shaw (Lancelin Ledge Point, WA)
· Indy Slattery (Currumbin Alley, QLD)
· Kauri Heuston-Connor (Burleigh Pt, QLD)
· Ocea Curtis (Lennox Head, NSW)
· Bel Gee (Ocean Grove, VIC)
· Bodhi Simon (Snapper Rocks, QLD)
· Meg Day (Moonta, SA)
Listen to the full interview with Committee spokesperson and Former Open World Indigenous Surf Title Holder Rory Togo here:
Image Credit: Billabong / Duncan Macfarlane