The University of Queensland has partnered with Indigenous NBA champion Patty Mills to help boost sporting, educational and cultural pathways for young Aboriginal and Torres Strait Islander players.
The university is working with Mr Mill's organisation Indigenous Basketball Australia which inspires young Indigenous players on and off the court.
Naghiralgal, Dowereb-Meriam man and Indigenous Basketball Australia Director, uncle Benny Mills has told NIRS News, UQ's involvement is helping inspire the next generation of champions.
"They're work is designed to monitor the players, advise them on what programs are good for them when they are with us and also when they are with the community.
And they have been working with communities for some time, to talk about, leading a healthy lifestyle, getting a movement program in them.
And that helps them in their health in the long run.
And they have been really excited about the contract and what the work we can do in preparing these kids for their journey to things like Brisbane 2032."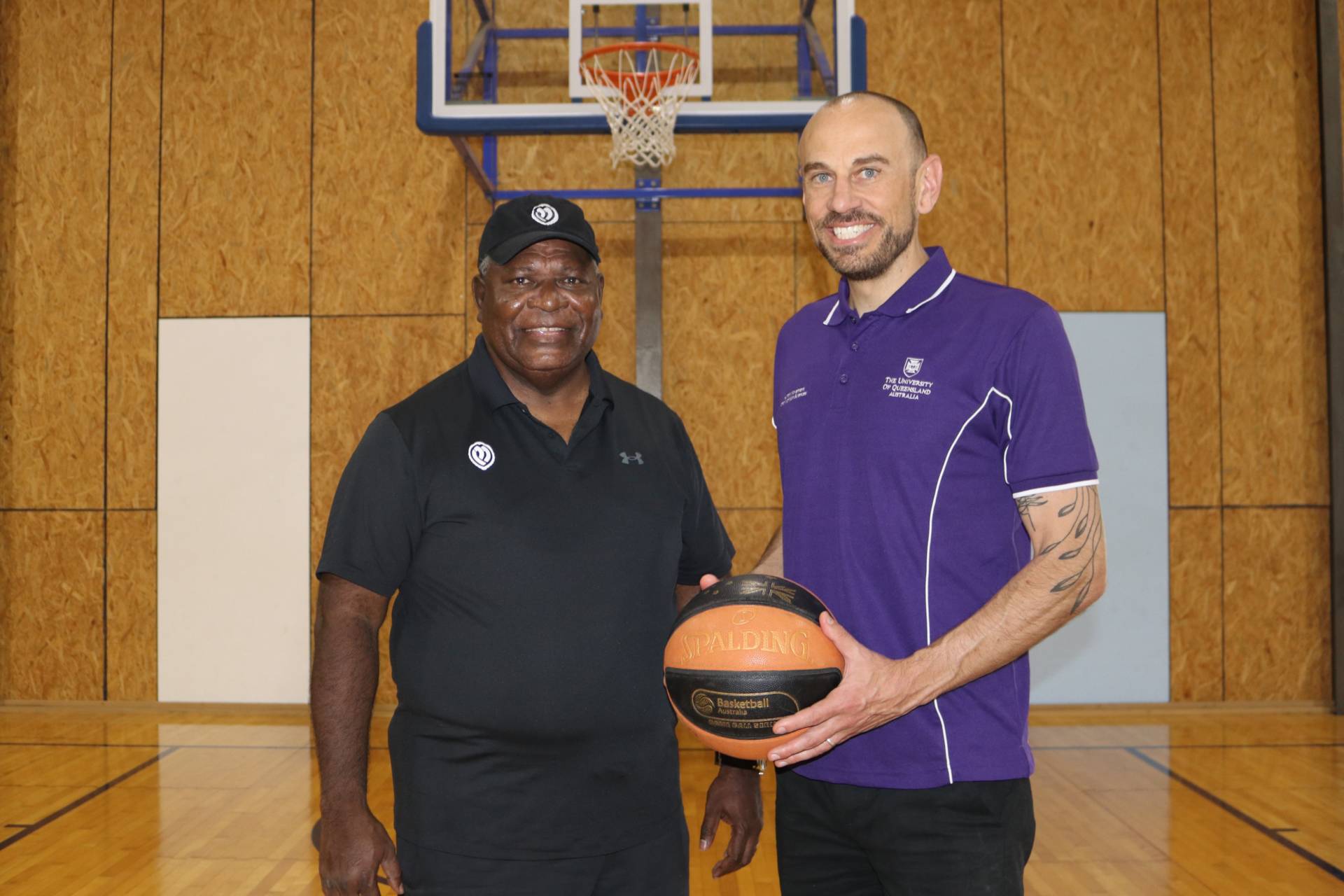 He also highlighted the ways the program embraces culture on and off the court.
"We designed an inspiration program, which the kids start off with even before they even get to the court.
There are a number of themes we go through with them.
First one is understanding your people, your culture, and your identity, strengthening yourself and getting the support of your family and your community whether you go."
Mr Mills says his son Patty has adopted a similar outlook for his NBA career.
"And that's a thing that has come directly from patrick, that's what he's found that has helped him wherever he went, knowing his people, knowing his culture, knowing his identity.
Wherever it's on the court for the Australian Boomers team or on the court for the NBA games.
Proud Ngarabal man, Dr Keane Wheeler from UQ's School of Human Movement and Nutrition Sciences, says the research partnership will help improve health outcomes.
"Our broader aim is to empower Aboriginal and Torres Strait Islander communities to address some of the complex social issues involved in participating in sport and living in community, like encouraging kids to stay in school and building resilience.
By co-designing physical movement programs in a culturally responsive way, we have an opportunity to make a difference in Aboriginal and Torres Strait Islander peoples' lives.
The work Patty and his parents do through IBA in empowering communities to revitalise cultural practices, strengthen their identity and lead a healthy lifestyle is inspirational.
I'm thrilled to be working with the Mills' and the incredible IBA team, and to give back to my people in genuine and meaningful ways."
Image supplied by the University of Queensland