Ancient Aboriginal rock carvings that were removed from Tasmania's west coast more than 50 years ago and held in storage at a Launceston museum will be returned.
The enormous Preminghana petroglyphs, standing about six foot in height, were removed in the 1960s and are currently in the collection of the Queen Victoria Museum and Art Gallery.
The petroglyphs once formed part of a network of carvings 20 kilometres in length that gave insight into stories, totems, warriors, camps and roads spanning millennia.
 Pending a final sign off from Aboriginal Affairs Minister Roger Jaensch, the petroglyphs will be returned to the Tasmanian Aboriginal community.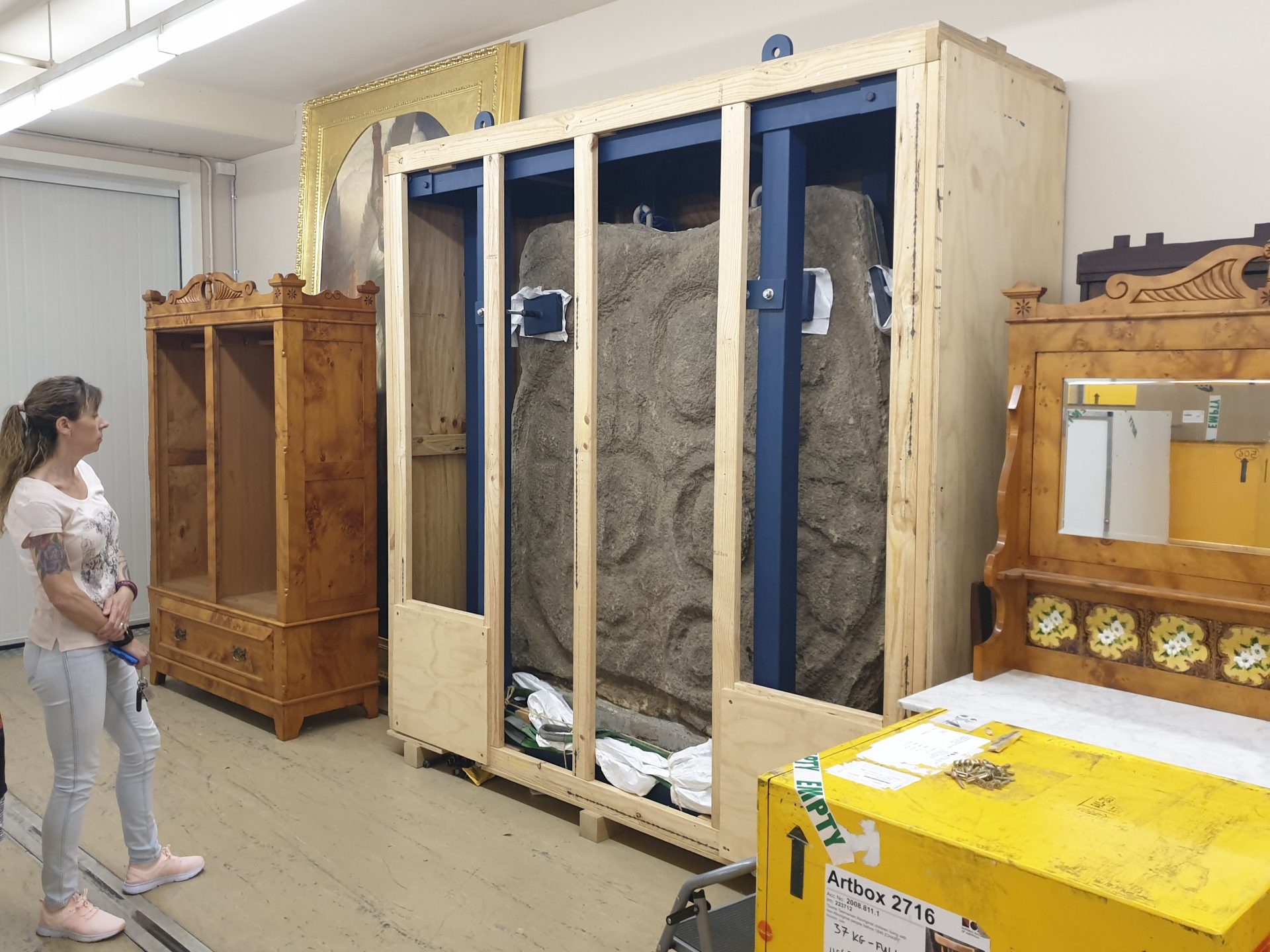 The return of the carvings comes almost a year after a formal request by the state's Aboriginal community was made, and after many years of discussion.
Tasmanian Aboriginal Land Council manager Graeme Gardiner says the return of the carvings only came about through sustained effort by the community.