An Australian-Pacific organisation has urged Australians to re-frame their perspectives on Pacific nations saying traditional viewpoints fatalistic.
Last week, the Australian Association for Pacific Studies' "To Hell With Drowning" conference aimed to analyse and confront traditionally bleak viewpoints of the Pacific, Through a series of discussions and presentations.
By platforming Pacific arts and culture the conference was able to speak about issues facing Oceania without falling into the west's bleak representations of the region.
The conference gets it's name from the Pulitzer nominated essay by Julian Aguon from the Atlantic which addresses rising sea levels and Pacific culture and ingenuity.
AAPS' Secretary Talei Mangioni says the way Australia frames the Pacific has a negative impact on Pacific People.
"In universities when your only learning that Pacific people can't do anything for themselves it really has an emotional and personal toll on student's and peoples as well.
We're just trying to push back against that frame specifically, and just showing all the different conversations there are out there about the Pacific," Mangioni said.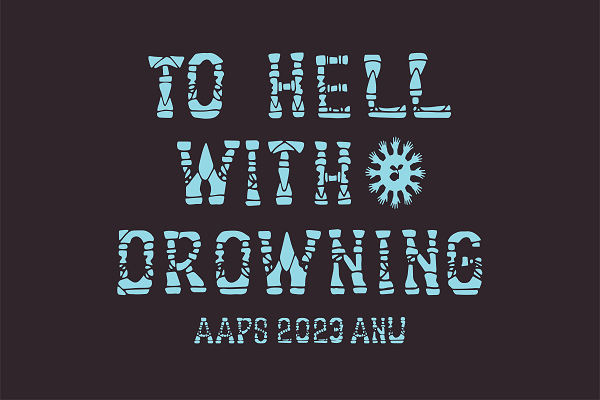 Mangioni Says Australia also needs to reframe how it views the Pacific in regards to climate change discussions.
"Often the Pacific is viewed from Australia as aid hungry and all this negative framing 'their not self reliant and sustainable.'
it's just that deficit framing of climate justice.
Pacific people have really been at the forefront of the climate justice movement because we're the canaries in the coal mine.
They've been experiencing and talking about climate issues because they've been seeing it happen since the 90s, she said"
Pacific arts and culture also took center stage which Mangioni says helps fight back against those fatalistic viewpoints.
"We had a whole range of poetry performances and dancing all these types of expressions or embodiments of our lands our oceans and our stories.
Arts is a really important vehicle or weapon of expression for Pacific people especially when it has teeth and is political as well," she said.
We need stories. And not just stories about the stakes, which we know are high, but
stories about the places we call home. Stories about our own small corners of the
Earth as we know them. As we love them.
– Julian Aguon, "To Hell With Drowning", (The Atlantic 2021)
Listen to the Full interview with Australian Association for Pacific Studie Secretary Talei Mangioni here:
Images Supplied