The New South Wales government wants First Nations people directly involved in water planning and management in the state.
The Department of Planning and Environment's Aboriginal Water Program is seeking expressions of interest from Aboriginal people with knowledge on local water issues to join new Regional Aboriginal Water Committees and help guide future work.
Each committee will consist of up to 12 members and will be regionally based in alignment with the New South Wales Government's 12 Regional Water Strategy areas.
Applicants need to be Indigenous, recognised within their community, and be able to speak with authority on Country.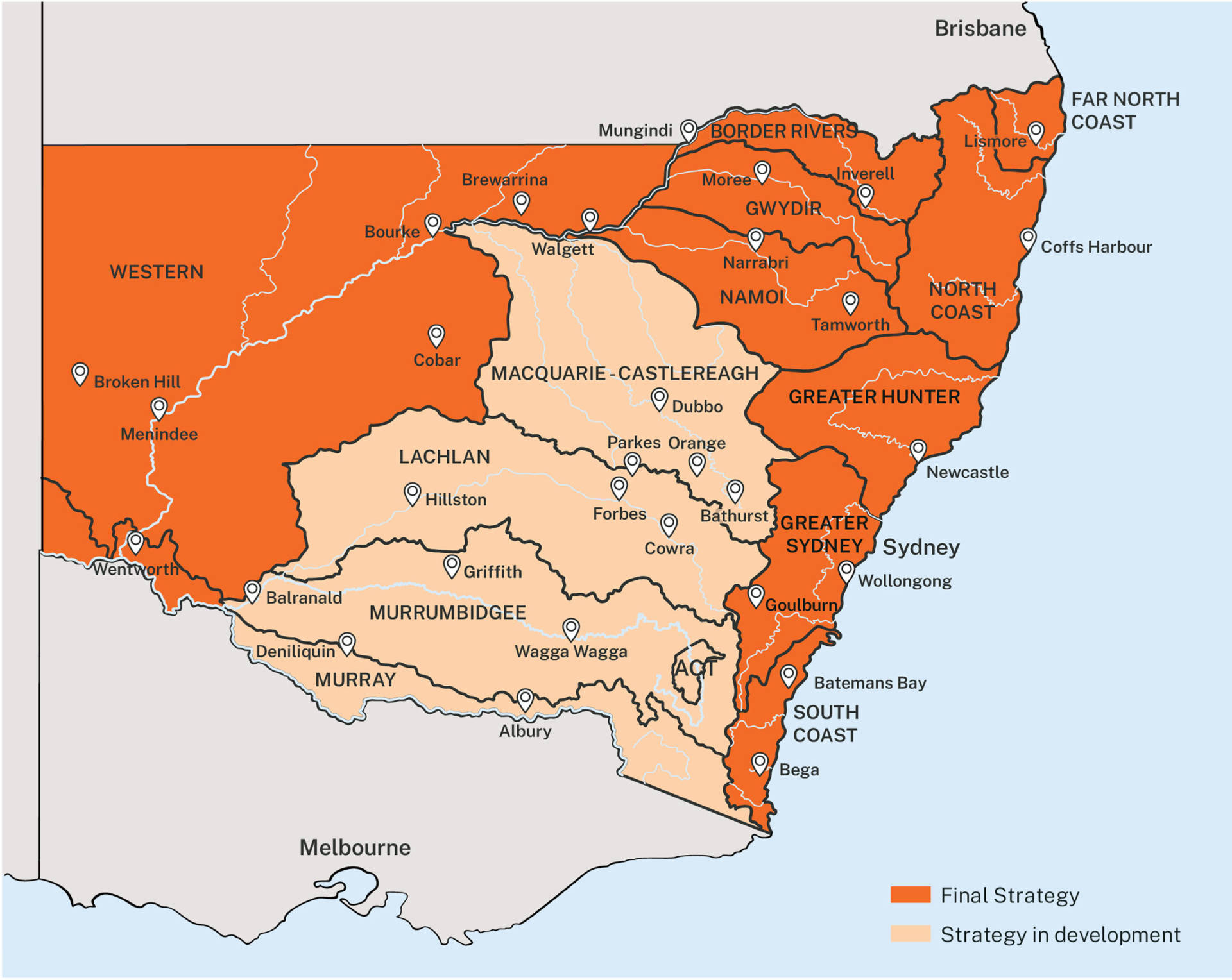 Committee members will be required to meet up to six times a year within their region.
The water strategy regions are:
Greater Hunter
Macquarie-Castlereagh
Lachlan
Gwydir
Far North Coast
Border Rivers
North Coast
South Coast
Namoi
Western
Murrumbidgee
Murray
Director of Aboriginal Water at the Department of Planning and Environment Darren Murray said the committees were established following extensive consultation with Aboriginal communities across inland and coastal catchment areas.
"Water is sacred to Aboriginal people, and we know from years of discussions with Elders and other representatives that they need to have more of a say in guiding the important work we do in this space."
"But they also don't want to be burdened by consultation fatigue which is why we're putting the call out to First Nations people to nominate to join these committees that will provide a far more streamlined and effective approach."
Mr Murray has told NIRS News, it's terrific opportunity to amplify Aboriginal voices at a regional level.
"The successful applicants will enable effective exchange of knowledge between Aboriginal communities and the Department and empower communities in their participation in water programs and projects."
"This is about strengthening confidence, trust and co-operation between Aboriginal people and the NSW Government and ensuring their rights and values are considered at a local level."
Expressions of interest close midnight 24 August 2023. For more information visit their website.