A nine-year-old Murri boy who appeared in a video that went viral earlier in the year is suing News Corp and one of their top columnists Miranda Devine for defamation.
In February Quaden Bayles' mother Yarraka Bayles posted a distressing video of her son, who has dwarfism, after he had been bullied at school.
After going viral, a fundraiser raised hundreds of thousands of dollars for the family.
The young boy was shown strong support by actor Hugh Jackman and was also invited to lead the Indigenous All Star's rugby league side on to the pitch for a match in Brisbane.
However, online trolls accused Quaden of faking his distress in order to make money. A tweet promoting a conspiracy theory that Quaden was in fact an adult was retweeted by high-profile columnist Miranda Devine.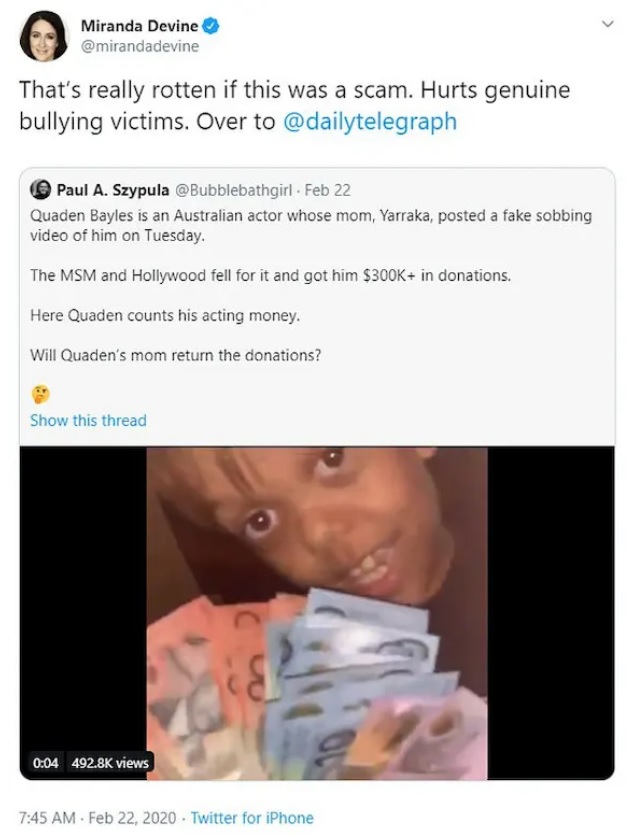 A statement of claim filed this week says the tweet was defamatory because it implied the nine-year-old had "falsely depicted" his distress.