A new private specialist centre in Newcastle pays homage to local First Nations heritage of the Hunter region with a new building draped in Aboriginal art.
Konara means 'People Gather' in the local Awabakal language and will be the name of the new medical centre which was launched on Friday.
The centre will host, among others, ear, throat and nose specialist services as well as associated NDIS support.
The building features artworks by Saretta Fielding and Matt Adnate including metal work and murals projecting the strength and excellence of First Nations people.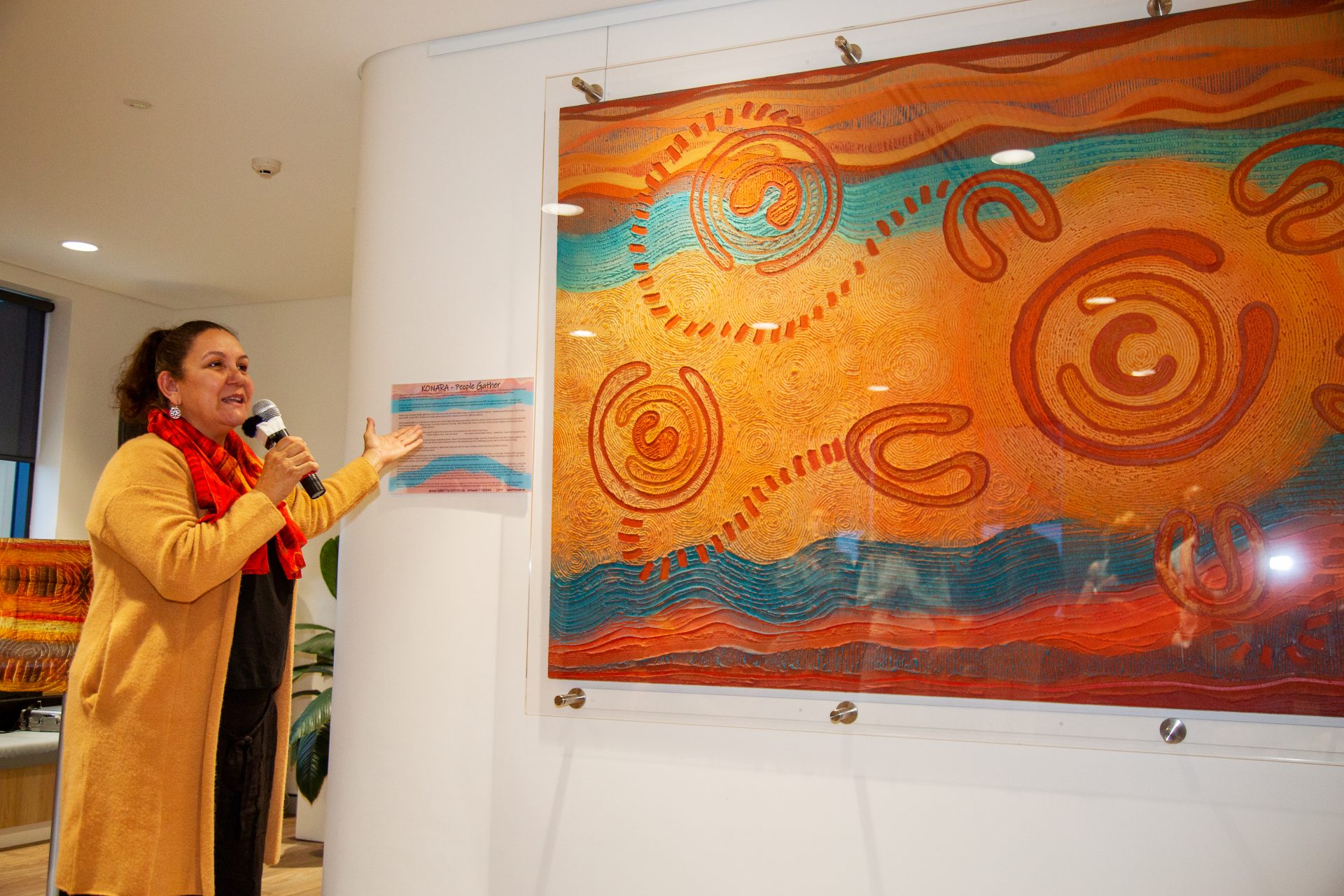 Saretta Feilding's artwork spans two large screens on the front of the building above the entrances and Matt Adnate's mural features on the large side wall facing the car park.
Worimi man Kelvin Kong is an ear, nose and throat surgeon and says having artwork in a healing environment is imperative.
Feature Image: L to R: Professor Kelvin Kong, Dr Toby Corlette, Professor Robert Eisenburg, Dr Daron Cope, Dr Johnson Huang