A coalition of consumer advocates and First Nations leaders has held a "day of action" at parliament house to call for help for thousands of Indigenous people affected by the collapse of failed funeral insurer Youpla.
Formerly known as the Aboriginal Community Benefit Fund, Youpla targeted Aboriginal families for more than 30 years before financially collapsing in 2022 – leaving thousands of people without funeral insurance.
The Save Sorry Business Coalition has been lobbying successive federal governments for compensation for victims of the insurer – some of whom paid tens of thousands of dollars into their insurance.
The Albanese government last year created a benefits program to pay for the funerals of those who passed away after April 2020 but before November this year.
Advocates have questioned what will happen to people who die after November and what the financial burden will be for their families.
Gunditjmara/Wotjobaluk woman Nikki Foy, who has paid almost $30,000 into the fund since first signing up in 1999, says it took two months to receive funds from the program after her mother passed away last year.
She said while she was able to come up with finance for the funeral thanks to her community, she doesn't want other people to have to leave their loved ones in the morgue for months on end.
Dunghutti man and solicitor at Mob Strong Debt Help, Mark Holden, said the government needs to act soon.
"We need the government to be able to act on this now. We need the government to be able to make an announcement in this May budget that they will be committing to this enduring resolution. We can ill afford to have any more people suffer from this delay any longer."
No electorate in the country was more affected by the collapse of Youpla than Parkes, in north-western NSW. The huge electorate had almost 3000 people affected with a combined total of $11,154,353 lost.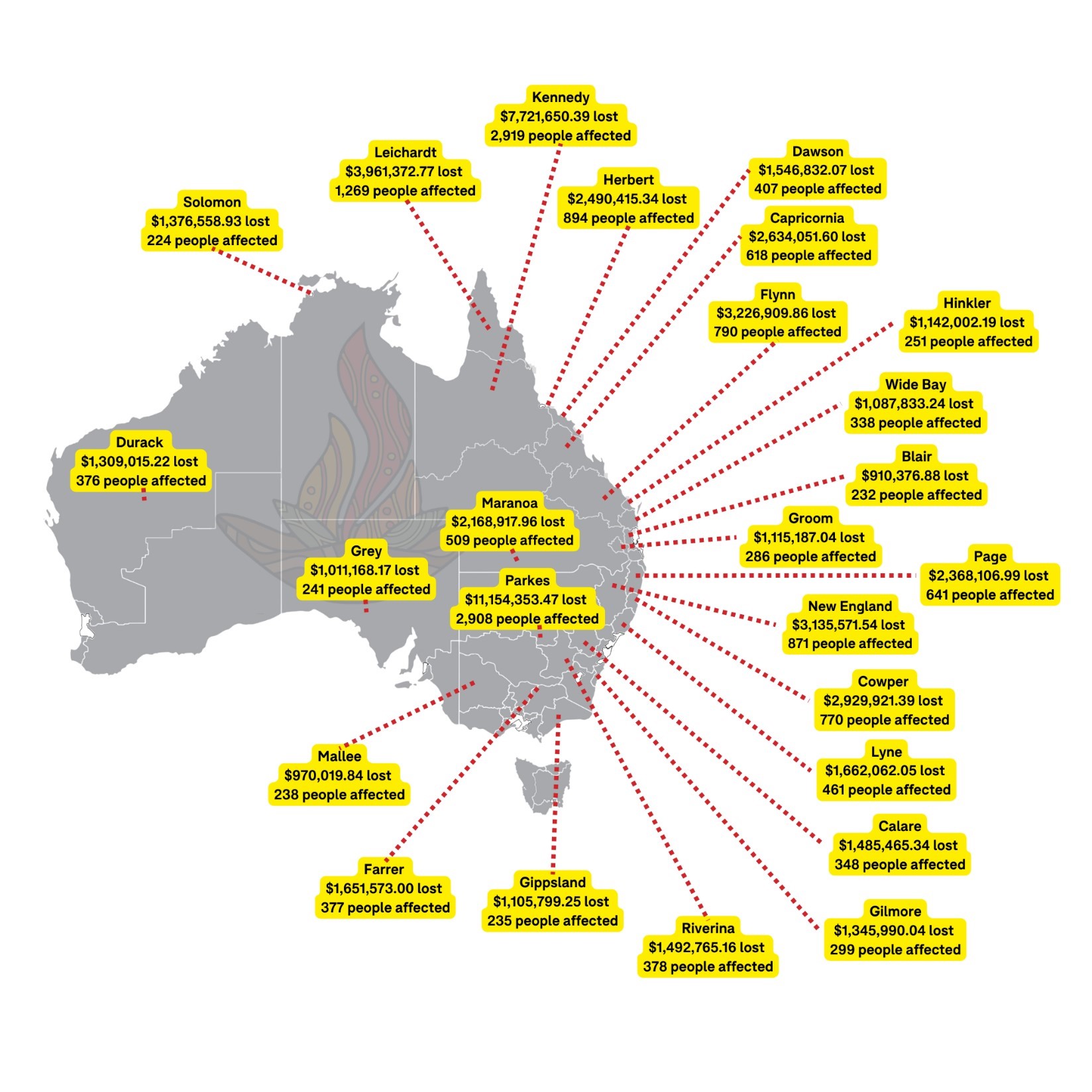 Nationals MP Mark Coulton, who represents Parkes, said the party met with the Save Sorry Business Coalition on Tuesday.
"There was a great degree of sympathy in the room. I can't say that as a party we've had a vote or have a formal position on this. We certainly support them in their endeavours as to what they're trying to achieve."