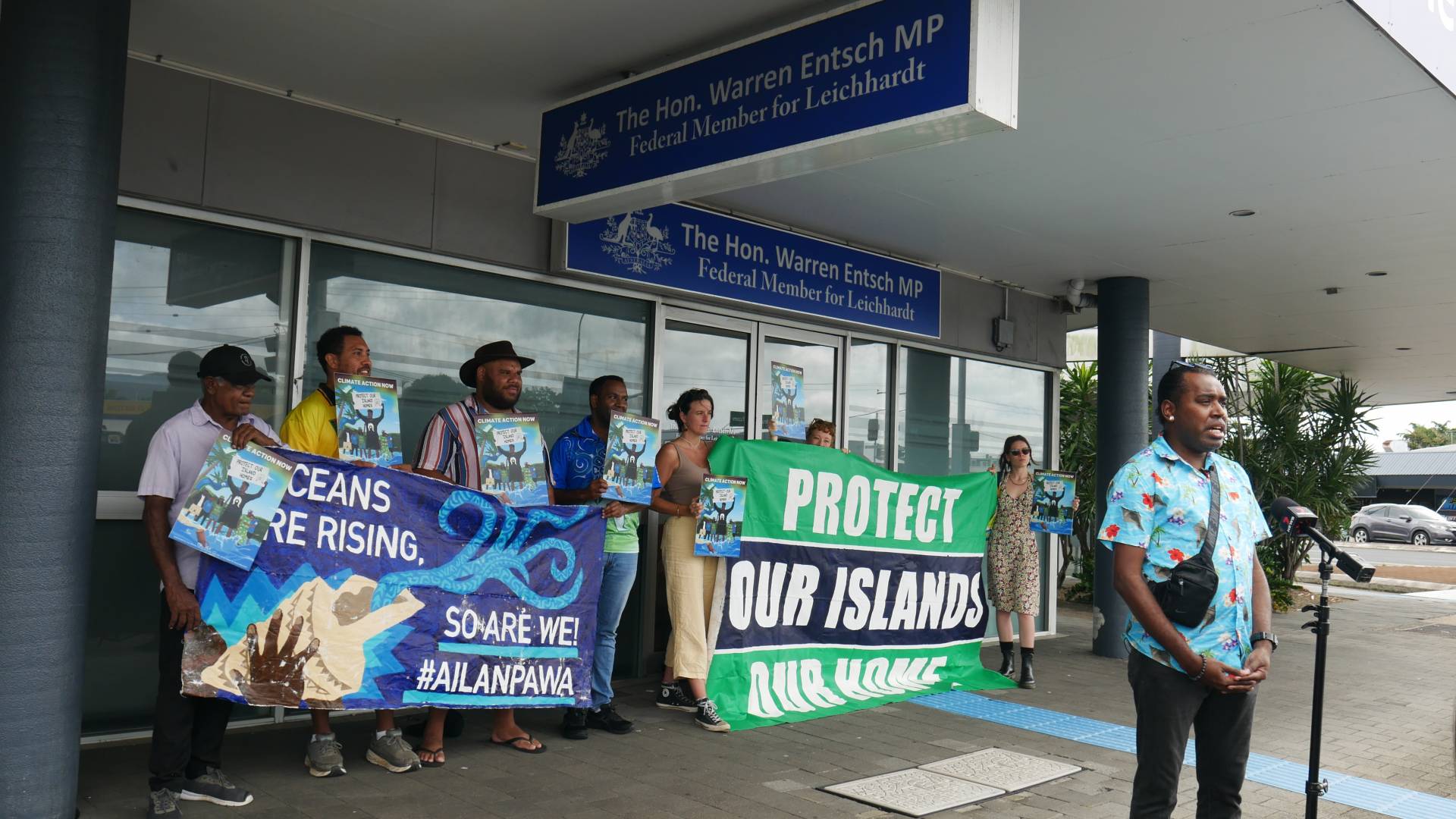 In the far north Torres Strait Islanders have made a unique call for action on climate change – by delivering 1800 postcards to the office of Queensland MP Warren Entsch.
Each of the postcards features Torres Strait Islander art and bears a message from islanders and supporters around Australia to Mr Entsch calling for climate action.
The Torres Strait Islands are on the frontline of the climate crisis and already face the threat of rising sea levels, king tides, erosion and coral bleaching.
Warreberalgal man and traditional owner Daniel Billy is one of ten Torres Strait Islanders who travelled down to Cairns to deliver the postcards. He says they are fighting for the future of their children.
"I have travelled from my island home of Warraber to deliver these messages because I would like to see climate action for Zenadh Kes, not just words or promises. I would like to see the future generations of Zenadh Kes be safe on our Island home for the coming thousands of years."