The family of an Aboriginal man who died hours after he was discharged from a NSW hospital have welcomed the announcement of an inquest into the care he received.
Kamilaroi and Dunghutti man Ricky "Dougie" Hampson Jr, died less than 24 hours after he was discharged from Dubbo Base Hospital in August 2021.
The 36-year-old had presented to the hospital complaining of severe stomach pain and a tearing sensation in his abdomen and was given painkillers before being released the next day.
He was found dead the following morning from two perforated ulcers.
His family have spent months campaigning for an inquest into his death, which they believe was avoidable, and on Monday confirmed that an inquest would be held some time next year.
His father, Ricky Snr, says the announcement comes as a great relief.
"That was our first thought – it's like a weight's been lifted. We've been fighting for 12 months to have this inquest heard so it's just great news."
He say they want to see someone held accountable for his son's death.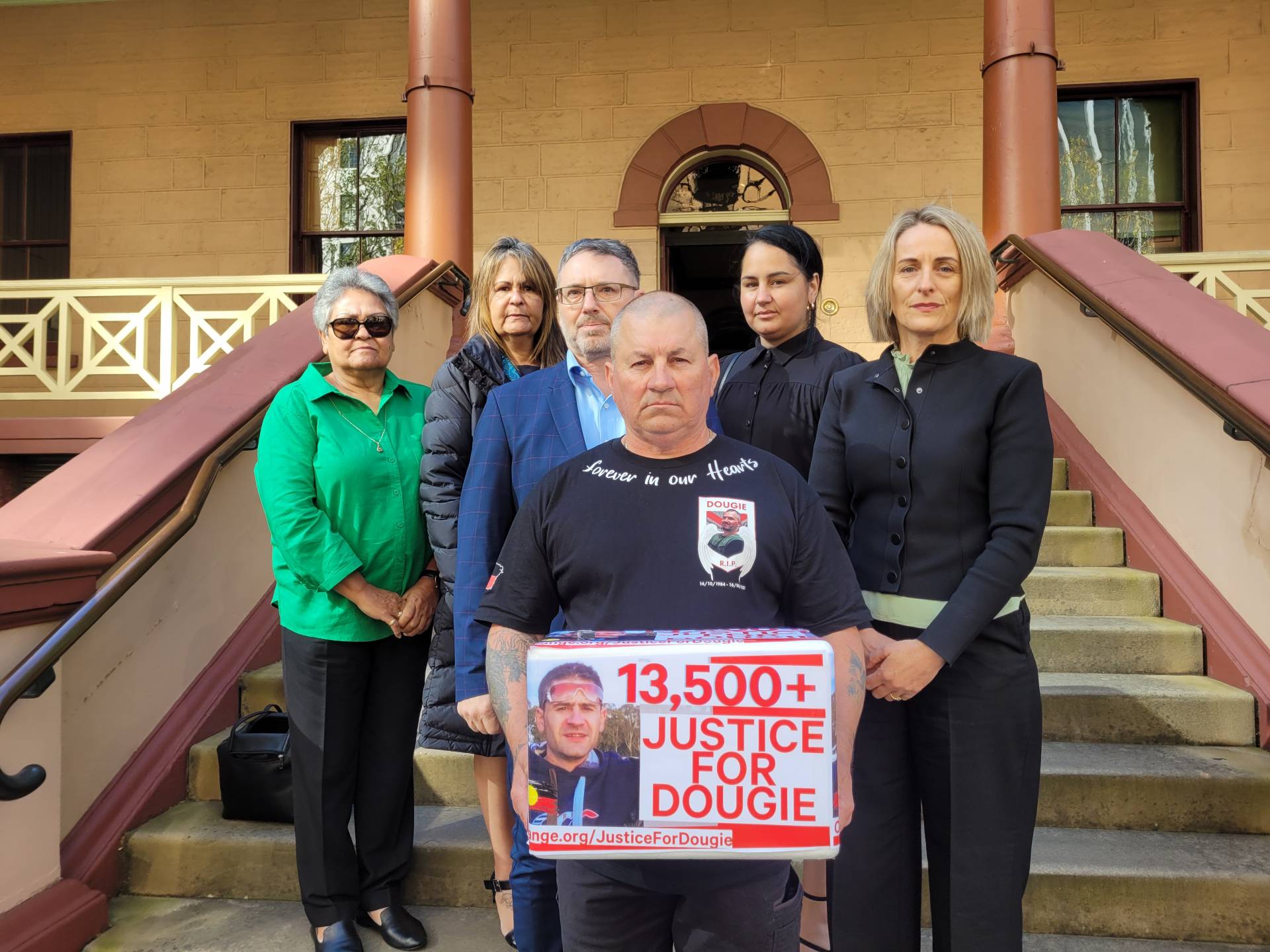 "We don't want our son's life to be gone in vain. Someone needs to be held accountable. We can't keep blaming these institutions, it's the individuals within these institutions that are making these decisions that are costing the lives of First Nations people. The bias needs to stop and it's not going to stop until someone's held accountable."
His family have spent months campaigning for an inquest, backed by the National Justice Project: a non-profit organisation that fights to tackle systemic discrimination.
Director and principal solicitor George Newhouse says the inquest is "absolutely necessary."
"The standard of treatment of First Nations people across this state and across this nation is appalling and we need to get to the bottom of it and hold people accountable and seek reforms.
This is a first step to driving change but it's a good first step. The only tinge of sadness is that it's taken over a year since Dougie's death to get to this point."
The inquest is expected to be held sometime in 2023.