Dawn Awakening. Image: Nic Morley.
From an immersive world premiere projecting the sound and images of humpback whales onto Mudjimba Island to a sunset concert from Lior overlooking the Glasshouse Mountains, this year's Horizon Festival promises a huge variety of works over ten days, starting tonight.
The festival's opening weekend has many free events around the Wonderland Speigeltent and Festival Hub at Cotton Tree Park, with the Opening Ceremony featuring Dancenorth's new work NOISE, interactive installations from Kabi Kabi Connections and Concrete Collage as well as a free live music program.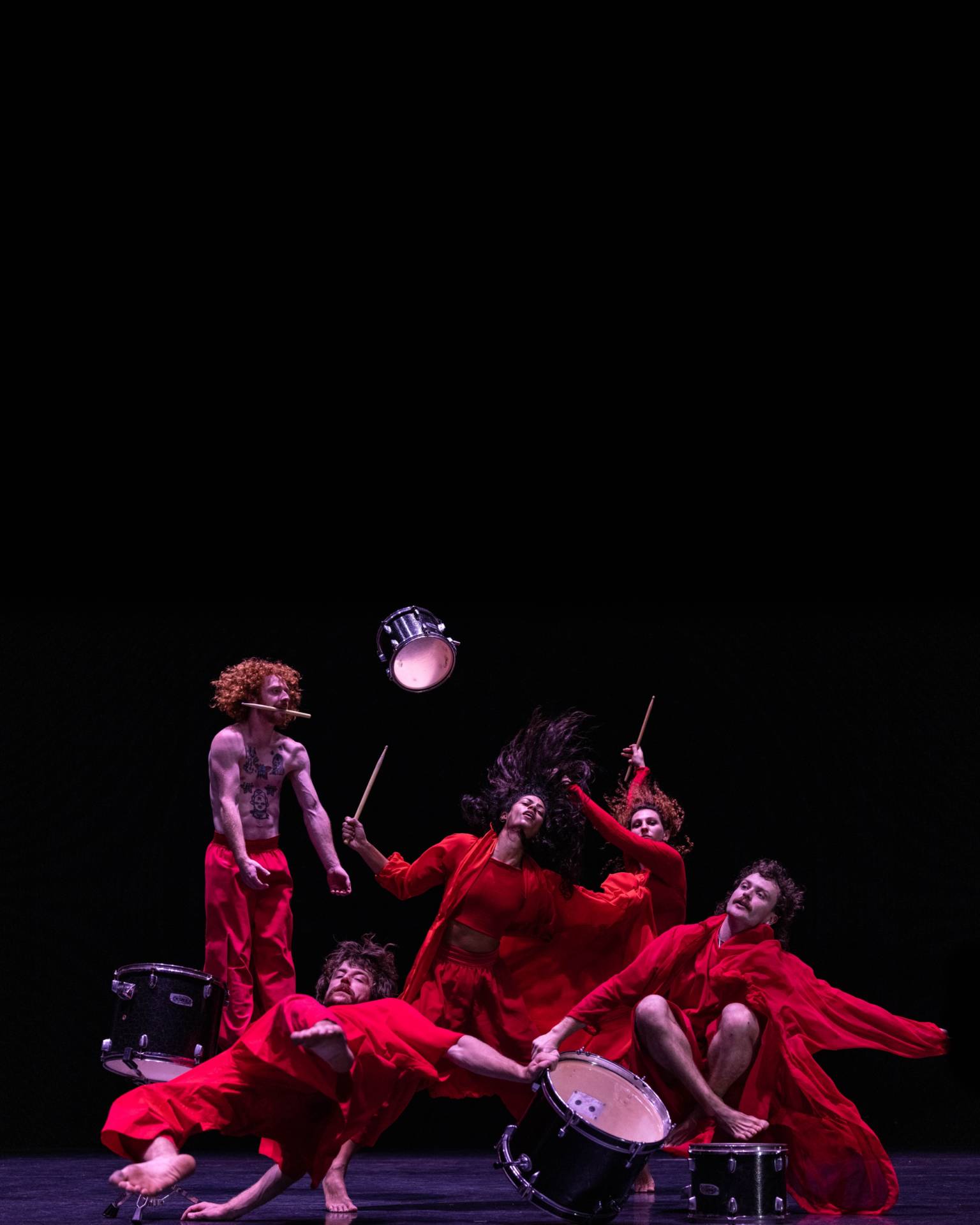 Horizon Festival Director Hannah Clissold said First Nations work leads the programming.
"I think the biggest highlight for us is our First Nations programme, which is embedded throughout our programme and it's led by a First Nations advisory group and they advise us across the whole festival, which was really important," she said.
"Dawn Awakening obviously is our signature event, which happens on the closing weekend, which is another amazing First Nations led project and that's led by Lyndon Davis.
"Ensuring that the First artists of our nation are supported and nurtured and presented in the region's multi-arts festival is a key objective for us and understanding the intricacies and the stories of the country in which we are living, there's just so much that we don't know about our history and the lands that we're living on.
"Alethea Beetson and Loki Liddle from Blak Social who are based out of Brisbane, they're presenting a contemporary First Nations music event at Solbar this year, so that's a young contemporary music programme in the heart of Maroochydore at one of our best music venues."
She's particularly looking forward to the world premiere of Tallo-Billa on the closing weekend on Friday September 1.
"One of my favourite things this year is Tallo-Billa, which is Humpback Whale in Kabi Kabi language. That's Lyndon Davis's new work and an extension of something he's been working on at the University of the Sunshine Coast with Dr. Leah Barclay and Tricia King. This year we are taking the giant leap of projecting onto Mudjimba Island," Ms Clissold said.
"It's a sound and projection work – hydrophones are placed off the boat and they draw the sounds of humpback whales passing by up and they go into the projector, and Lyndon's been working on some new paintings which are projected onto the island, and the sound from the humpback whales feeds into those paintings and they morph and move and change with the cymatics of whales passing by.
"That for me is probably the most amazing thing that we're doing this year. It's exciting.
"And we also have another beautiful projection work, which is led by Aunty Helena Gulash, which is Kabi Kabi Connections, which is highly visible and really easily accessible at Cotton Tree. It projects onto the Maroochy River and the sand area just off Cotton Tree, one of the Cotton Tree jetties.
She said this year's program featured many premiere works in stunning locations and unique venues, with a particular emphasis on the many nationally and internationally recognised acts who happen to call the Sunshine Coast home.
She said the program extends over the length and breadth of the Sunshine Coast so that all locals have the opportunity to take part.
"We've got events in Maleny, Eumundi, Glasshouse Mountains, Beerwah so we kind of stretch that whole region. So, from Coolum down to Caloundra and then out into the Hinterland," she said.
"So, a big footprint, and we've got quite a small team, and we're essentially an emerging festival.
"We are a council run festival, and so making sure that the local arts ecology was there, and I say local, but the artists that live here or nationally and internationally recognised artists, they're just lucky enough to live in the amazing Sunshine Coast area.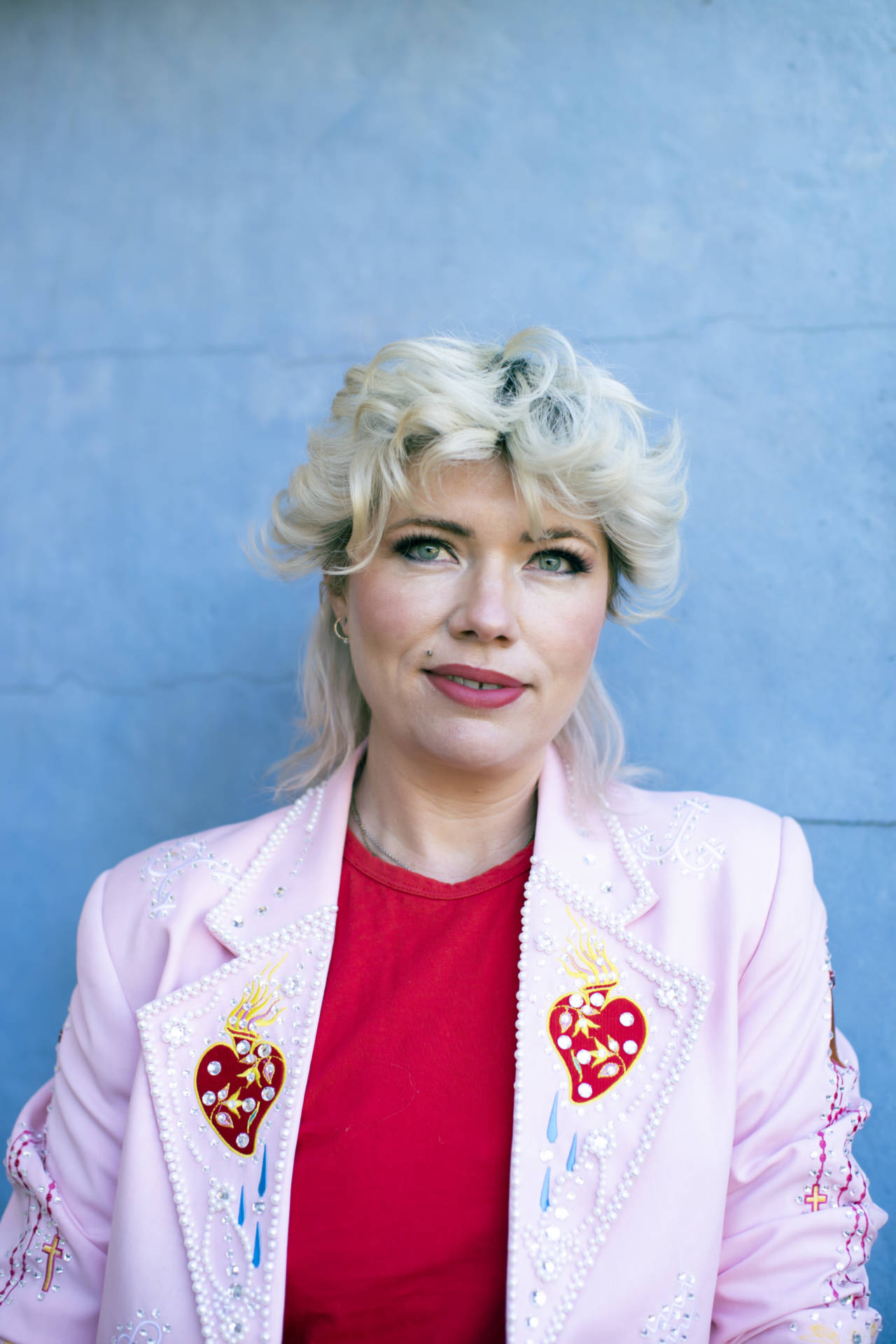 "It was a great opportunity for us, and it was a really good learning curve to look at all of the other festivals and go, we can do our own thing here on the Sunshine Coast. We've got an amazing opportunity. We've got tourism, we've got sports, we've got all those things, and now it's time to really grow what the festival is in that mix to one day be a major event on the national calendar."
Other highlights include the Queensland premiere of Clementine Ford's work Conversations with Men on Tuesday August 29, and Lior's intimate sunset concert at the heritage listed Bankfoot House on Saturday September 2.
Clissold is also excited about the family program this year.
"I've got a young family and having grown up on the coast and moved away, having things to do with your kids is really important," she said.
"In and around the Wonderland Spiegeltent, we've got Bees by Polyglot Theatre coming up from Melbourne, so really interactive, immersive children's programming which is free as well.
"QAGOMA have kindly toured their regional tour Superpowered, which was recently at the Children's Art Centre. So that'll be up here for the 10 days, which is really exciting.
"And a lot of it's free or $10 for some of the shows inside the Speigeltent, which is really important as in today's climate."