Described as a "trailblazer" and a "fearless advocate", Alyawarre woman Pat Anderson has stepped down as chair of the Lowitja Institute after almost two decades in the role.
A respected Aboriginal health leader, Ms Anderson AO was instrumental in the establishment of the institute, which became one of Australia's most renowned Aboriginal and Torres Strait Islander community controlled health research organisations.
She has received a wide array of recognition for her work, including being made an Officer of the Order of Australia and receiving a NAIDOC Lifetime Achievement award.
Lowitja Insitute CEO Dr Janine Mohamed says Ms Anderson is a role model for "many parts of our society."
"As a woman, let alone as an Aboriginal and Torres Strait Islander woman, she's broken ceilings for us. At a time when Aboriginal women weren't destined to do anything other than domestic servitude Pat was out there teaching people how to read and write in community, forging a way and a path in education.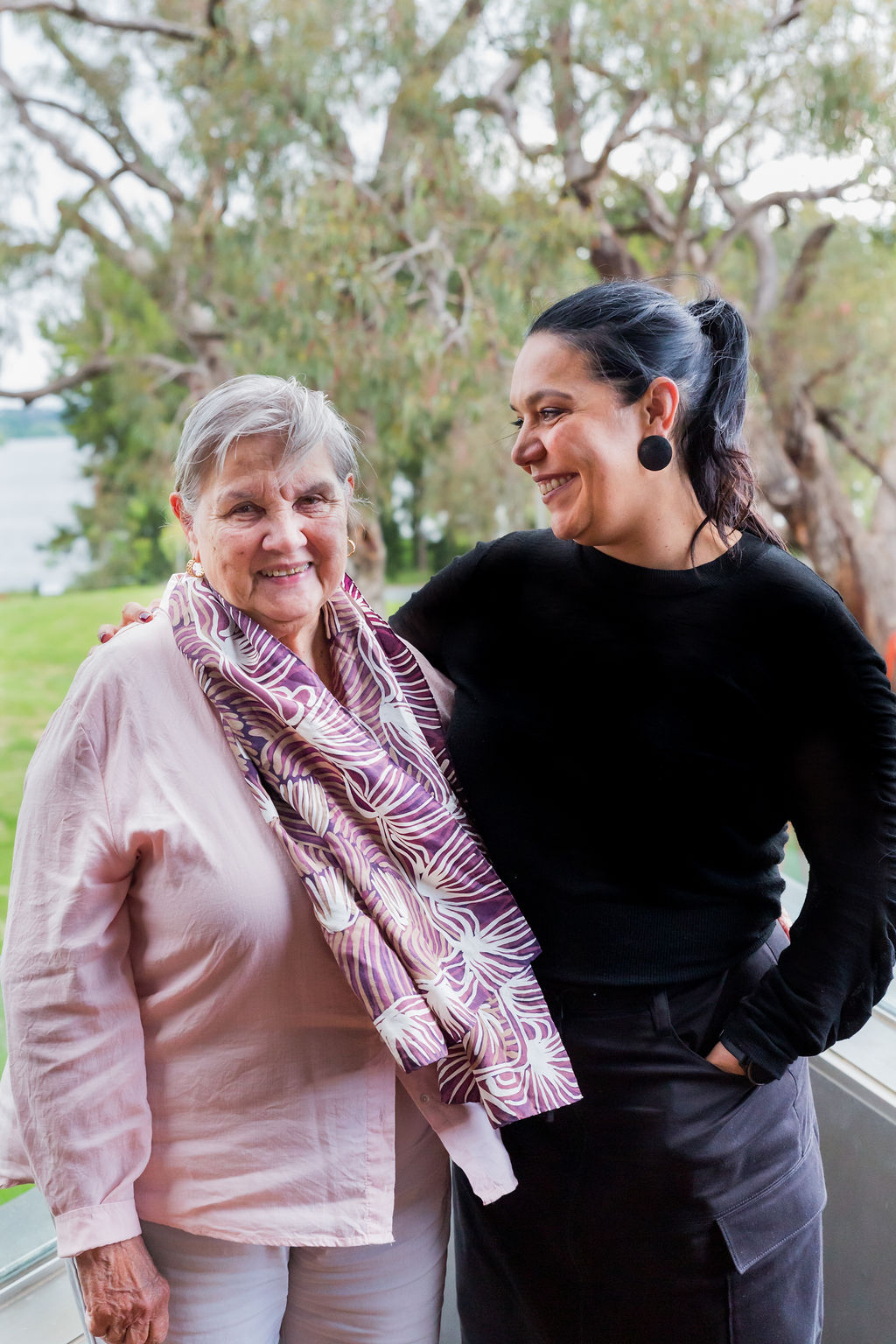 She's had her hands in many parts of the fabric of Aboriginal and Torres Strait Islander affairs. We've got large shoulders to stand on thanks to Pat."
"For the Lowitja Institute we certainly wouldn't be where we are today without her hard work, her dedication, and when I say hard work – she is fearless when it comes to the amount of hours that she puts in, and she'll leave big shoes for our next chair to fill."
Ms Anderson, who grew up on a camp outside Darwin in the 1950s, has led Aboriginal and Torres Strait Islander health organisations, investigations and campaigns, in the Northern Territory and nationally, as well as international efforts to achieve social justice for First Nations people.
As well as being CEO of the Danila Dilba Health Service in Darwin and Chairperson of the Aboriginal Medical Services Alliance Northern Territory (AMSANT), she co-chaired the Ampe Akelyernemane Meke Mekarle: 'Little Children are Sacred' inquiry into the Protection of Aboriginal Children from Sexual Abuse.
In 2003, she stepped into Dr O'Donoghue's footsteps to become chair of the then Cooperative Research Centre for Aboriginal Health, which preceded the Lowitja Institute. She had been a Board member since 1997.
The Board has elected Mr Selwyn Button, a Gungarri man from South West Queensland, who is Registrar of the Office of the Registrar of Indigenous Corporations and chair of the Aboriginal and Torres Strait Islander Community Health Service Brisbane Limited, as its new chairperson.