The much-loved mayor of Queensland's Doomadgee Aboriginal Shire Council has been remembered as a fierce advocate for his remote hometown.
Mr Ned passed away on his property on Saturday morning after complaining of chest pains. He was 47.
Born and raised in Doomadgee, the Ganggalidda and Garawa man loved his community and was elected to Mayor in 2020 after serving two terms as a councillor.
In a statement released on Monday, the Doomadgee Aboriginal Shire Council extended their deepest condolences to his partner Laragita, his family and loved ones, fellow Shire councillors, and mother, community elder Aunty Beverly.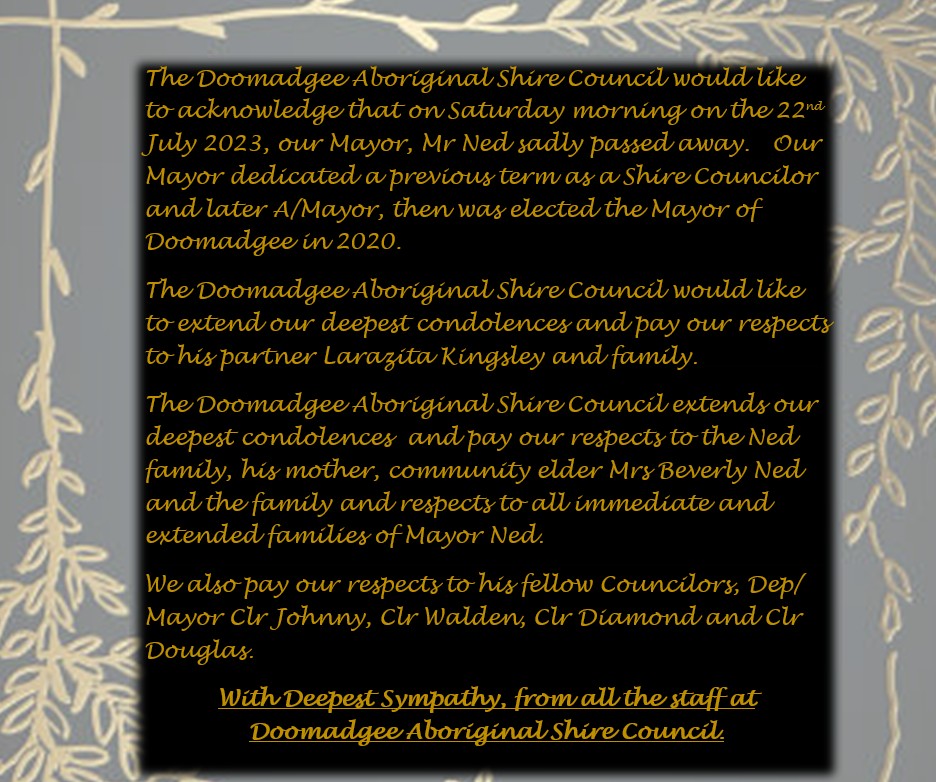 Long-term friend and Member for Kennedy, Bob Katter said he was shocked and struggling to "get over the news", calling his death "a tragedy of monumental proportions."
Mr Katter said Mayor Ned was spearheading the fight to get land ownership off the state and federal governments, "who control all of the Aboriginal lands in Queensland.
"First Australians can't get a freehold title, what use is the land to them. He was leading that fight."
Neighbouring Burke Shire Mayor, Ernie Camp said Mayor Ned " strove to attract attention from state and federal governments for projects that would improve and empower the lives of his fellow residents and the Southern Gulf region in general." 
Most recently, the former rodeo champion and stockman was advocating for stronger flood-resilient infrastructure and better access to fresh food.
The Savannah Way, the primary supply link between Doomadgee and Burketown has been cut-off with water over the road since March, after flooding devastated Queensland's north-west.
"His leadership and service, his work with youth, strength and resilience through some very difficult times are testament to the man who always put his community and family first," one local wrote on Facebook.
Cherbourg Aboriginal Shire Council also paid tribute to the Mayor, offering their deepest condolences and sympathy to his family, friends and colleagues.
"A big loss for the Doomadgee Community and QLD local government. May he rest peacefully in the dreamtime."