NSW police have abandoned a proactive policing program that targeted young people after being warned it was potentially unlawful.
The decades-old Suspect Targeting Management Plan (STMP) was designed to prevent crime before it occurs and involved officers consistently monitoring targets, subjecting them to searches and visiting them at home.
A five-year investigation by the Law Enforcement Conduct Commission (LECC) found the plan was having an "ongoing discriminatory effect" on young people and especially Aboriginal and Torres Strait Islander children.
The report was released on Monday.
The review found 84 young people were subjected to at least one search and that a total of 457 searches across the cohort were undertaken.
More than half of those searches were carried out on just 15 young people and 11 young people were searched more than once in a day.
Some targets of the plan were searched by police as many as three times a day.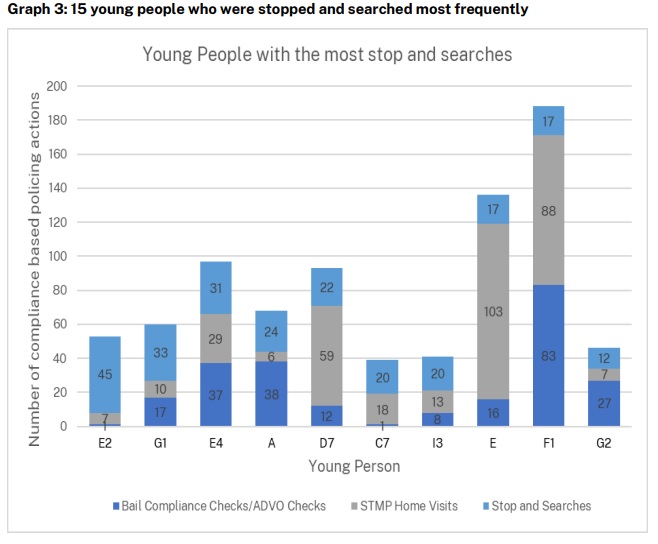 Dr Vicki Sentas is a senior lecturer in criminal law at UNSW and the author of a 2017 report that sparked the LECC review.
Dr Sentas says the "oppressive" and "over-the-top" searches of children as young as 12 was part of the plan.
"It was by design. The whole rationale of the STMP was that if you harass people, if you in their words 'disrupt' people's lives, then that will deter them or scare them straight or stop them from committing crimes.
That goes against the grain of all best-practise, good research around how you deal with crime in a community."
After reviewing the Commission's draft report, the NSW Police Force informed the Commission it stopped using the STMP on young people in October 2023.
LECC Chief Commissioner Peter Johnson SC acknowledged the recent decision.
"The Commission welcomes the New South Wales Police Force's decision to stop using the STMP on young people. Policing young people is a complex issue that undoubtedly requires a response.
"But it is important for police to act lawfully and in line with the established legal framework that recognises the unique features of young people, including the reasons why they might offend.
"This is an important opportunity to remedy the concerns of the past. We look forward to working with the police force as it develops a new approach to responding to young people who are engaged in, or at risk of, offending," he said.