One year on from when devastating flooding inundated regions of Northern NSW, communities are still feeling the effects.
Cabbage Tree Island was hit especially hard by the weather event causing the entire community to relocate off the Island.
Principal of Cabbage Tree Island Public School Dyonne Anderson says that even that there is still a lot more that needs to be done, the community is hopeful for the future.
"It's obviously been a really challenging, difficult and distressing time….
But knowing that we are all here together on the Wardel recreation grounds with our families now in Pods, and we have a temporary school in place there is at least a level of connection for our community," she said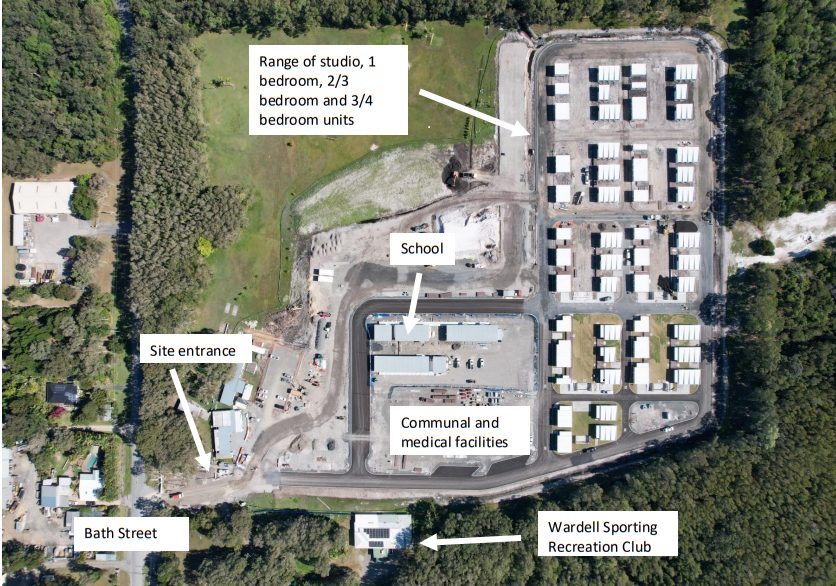 Anderson says that students are enjoying the certainty of having a stable school.
Now in a temporary location, the new building is providing a sense of steadiness for the students as some were forced to go to three different schools throughout last year.
Anderson says that staff and students are looking forward to making the new location feel like home.
"With what we've got in place here we just want to make sure it feels like our and our community
It currently looks like a grey institution which meets our needs and we are grateful to have what we have.
We need to reflect who we are as Bundjalung people and there is a great deal of excitement from staff and the involvement of our community to reflect who we are and how we are operating," she said.
Listen to the full interview with Cabbage Tree Island Public School Principal Dyonne Anderson: